About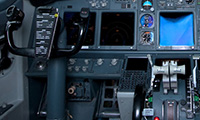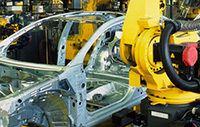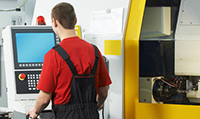 Established in 1952 by Eugene Maurey, in a small basement workshop, the growth of Maurey Instrument Corp. has been consistent and sound. Today it is recognized as a leader in its field. We are one of the nations foremost designers and manufacturers of precision potentiometers. In addition to furnishing a wide selection of standard potentiometers, MIC's advanced engineering capabilities include extensive problem solving services. If one of our many standard units cannot be used (or modified at a minimal cost) to quickly solve your problem, MIC is widely recognized as the most reliable source for custom built potentiometers. We welcome the responsibility of making sure that you obtain the potentiometer design which best meets your application cost and quality requirements.
Maurey Instrument Corp. builds instrumentation slip rings with low noise level for test equipment and industrial applications. Complete integrated assemblies with rings, brushes and bearings are available. Standard power slip rings are designed and built for rugged industrial applications. They are being used in wind power generators, packing machinery, chemical processing equipment and automated applications. They are available in standard diameters with suitable bores to fit most equipment. The larger units are available with up to 50 rings. All parts are precision machined or molded. Variation of design and enclosed assemblies with bearings are available upon request. Our joystick line includes single axis, 2-axis, 3 axis, inductive type, encoder or switch activated. We can provide these units with friction adjust, spring return to center and with center tap potentiometers for full output voltage. The Maurey JSP series joystick controls have been proven in a wide variety of applications. Industrial controls, remote control equipment, robotics, measuring systems and flight simulators are just a few of the standard applications. These units are normally used to provide a variable voltage output with infinite resolution.
The products we offer can be divided into three general classifications; standard, modified standard and custom built. Maurey Instrument products are acknowledged by our customers as the finest being manufactured. We believe you will find just the right component with the performance requirements you need.
Supplier Directory Categories
Maurey Instrument Corp. is listed in these categories: