About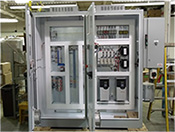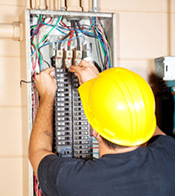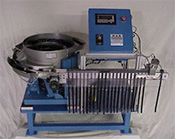 Since 1978, McIver Engineering & Controls Inc. has been designing, building, and wiring custom electrical control panels and systems. DLS Machine Builders, a division of McIver Engineering & Controls Inc., specializes in designing and building of custom automated machinery. We offer top quality products, competitive pricing, and on time delivery. We are your one stop shop for all your electrical, engineering, and custom machinery needs.

McIver is an expert at control panel assembly and wiring. With years of experience, research and development, we have become a leader in providing productive, low cost solutions to customers in a variety of industries. Whether our Engineering Division assists you with design and implementation of your project, or we work from your specifications, you can be assured that your system will be completed in a manner that will exceed your expectations.

Our Technicians have years of experience in machine wiring, field service and troubleshooting. We wire with your maintenance people in mind. All systems have quality features added to assure ease of installation and to improve field serviceability.

Our electricians are trained and ready for your commercial or industrial electrical needs. We cover South-Eastern Wisconsin and can handle small to medium sized projects. Our crew has a strong background in today's industrial machines. They are exposed to all of the latest technology because of our custom built electrical control panels and custom machine building. They get to see first hand the new and the old way of how machines are built.

Need help constructing a new building, expanding your existing or maintaining your commercial building? Our dedicated team of electricians are here to accomplish your electrical needs. Our response time to your call for help is what separates us from our competition. Our customers are our number one priority and we do our best to treat them that way. We understand that when something electrically goes wrong in your building you need it fixed ASAP.

We provide innovative oriented solutions to those hard to solve automation problems. Since 1978, we have been dedicated to providing our customers with the highest level of productivity. We supply flexible, user friendly, and dependable automation systems. DLS has earned a reputation of excellence. This reputation has grown out of our attention to detail and a non-compromising demand for the highest quality and the most reliable automation equipment.

We also provide custom engraving service on laminate. Please contact us and let us know the size, color, quantity, and what you want them to say. We will get back to you with a proposed price for your custom labels. Watch the video to learn more about how this process works.
Supplier Directory Categories
McIver Engineering & Controls, Inc. is listed in these categories: