About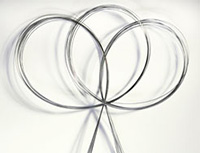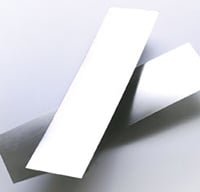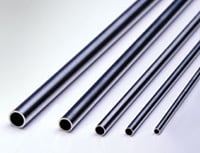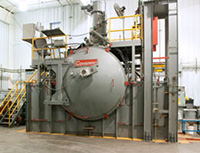 Memry is a global leader in the invention and development of nitinol alloys and other superelastic and shape memory alloys, and the manufacture of nitinol semi-finished forms and fabricated components. With "melt to market" capabilities under one company roof, we provide customers in the medical device and industrial industries the opportunity to partner with us on one or all aspects of their component design. As we have fine-tuned the unique properties of nitinol over many years, we have become a true knowledge company, developing solutions in active collaboration with customers.
Memry has more than 25 years of recognized leadership in development of superelastic and shape memory alloys, as well as the production of nitinol as raw material, semi-finished forms (wire, sheet, strip and tubing) and fabricated components such as wire stents, laser cut components and micro-coils. Memry provides nitinol melting, a complete range of nitinol component fabrication and finishing, and engineer-to-engineer support at the prototyping stage. The company's "melt to market" approach means in-house control of products and services from start to finish, with faster process improvements, reduced cycle times and greater flexibility in the face of design and manufacturing challenges.
Memry is a world leader in medical and industrial applications requiring nitinol alloys and complex manufacturing processes. With decades of steadily increasing competency in nitinol vacuum metallurgy, we partner with our customers developing advanced materials and providing design assistance for components utilizing nitinol.
Medical markets
Thanks to its extraordinary properties, nitinol has opened significant markets in a growing list of medical applications, including widely used implantable and one-time use medical devices. Nitinol's unusual ability to accommodate large strains, combined with its compatibility with the human body, have made it one of the most commonly used materials in medical device design.
Memry's major medical markets & applications:
• Interventional cardiology, endovascular surgery and interventional neuroradiology — AAA stent grafts, PTCA catheter shafts, peripheral stent tubing and interventional delivery systems
• Cardiovascular surgery, general surgery and laparoscopic surgery — Valve sizers, tissue retractors and hand-held instrument components
• Sports medicine and spinal surgery — Bone staples, suture retrievers, k-wires and tissue anchor delivery systems
• Urology, gastrointestinal, otolaryngology and endoscopy — Snares, graspers, esophageal stents and sinus implants
• Dental — Arch wires, orthodontic clips and endodontic files
Industrial markets
Nitinol and other advanced alloys are used in key components in the aerospace and automotive industries, particularly where thermal shape memory enables actuators.
Memry's major industrial markets & applications:
• Automotive — Sealing plugs and locking rings
• Aerospace — Locking rings, actuators and connectors for electronic and safety devices
• Defense — Specialty antennas, wire, harness & cable
Supplier Directory Categories
Memry Corporation is listed in these categories: