About
MICRO TECH MFG. INC. is located in Worcester, Massachusetts. Founded in 1965, Micro Tech originally designed and manufactured Semiconductor Equipment. From 1972 until 1984, Micro Tech was the central design and build center of proprietary manufacturing equipment for the various Sprague Electric capacitor divisions. We have designed and manufactured over 900 different types of machines.
Battery Manufacturing Equipment Production and Laboratory
For over 42 years, this privately owned, company continues to provide Advanced Technology Solutions and Specialty Battery and Capacitor Services.
Battery and Capacitor Prototype Services
Winding cylindrical and prismatic cells for battery materials 0.250" – 8.000" Width
Fixtures and tooling for Coating, Packaging, Sealing, and Pouching of cells
Welding tooling and technology which includes Cold press, Ultrasonic, and Resistance
Dry room on site for handling lithium metal, lithium polymer, and lithium-ion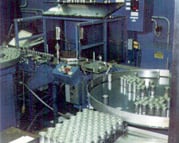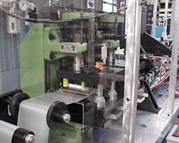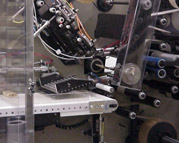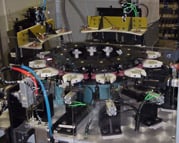 Supplier Directory Categories
Micro Tech Mfg. Inc. is listed in these categories: