About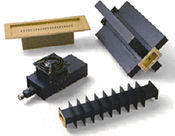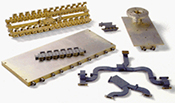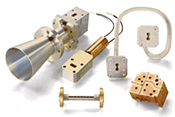 Microwave Engineering Corporation is a custom design and manufacturing company providing state-of-the-art components, transmission lines, and precision test equipment for microwave and communication systems. MEC is one of the original developers of broad band, high power devices, which gained worldwide preeminence in modern EW, ECM and Communication systems.
Our product lines cover the spectrum from 0.1 to 100 GHz in various media including rectangular, ridged and circular waveguide, both rigid and flexible; coaxial transmission lines; stripline and antennas. Due to MEC's prominent position and know-how, we have also provided many of our customers with R&D, system design, theoretical studies, field-installation and technical consulting.
MEC is a vertically integrated and quasi-self sufficient where all key processes are performed in-house giving maximum control over the design and fabrication of the end product. Central to our capabilities is an expert shop with CNC multi-axis machines and lathes, abrasive machining, diamond grinding and tool making.
Our fabrication facilities include dip-brazing, welding, waveguide bending, winding, heat treating, chemical treatment, rubber molding and painting. Our testing laboratories include powerful RF vector and scalar systems up to 100 GHz, antenna ranges, high power transmitters, environmental chambers for temperature, altitude, salt fog and humidity. Extensive software and analytical tools are used throughout for CAD, CAM, CAE, synthesis, analysis and simulation to design, produce and optimize our products.
All of MEC's products are passive microwave devices and can easily be customized for specific frequency, power, configuration and environment. The categories itemized below are only meant to suggest common uses of our interwoven product lines. We welcome your inquiries and look forward to working together with you.
Supplier Directory Categories
Microwave Engineering Corporation is listed in these categories: