About

Located in Buffalo, New York, Niagara Gear Corporation is an established, world class manufacturer of precision ground spur, helical and pump gears, utilizing the latest in gear grinding technology. For more than 30 years, Niagara Gear has offered complete capabilities to meet the most demanding, close tolerance requirements.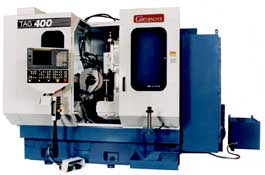 With an emphasis on "Quality", Niagara Gear has developed a comprehensive quality assurance program which includes purchased product control, process control, complete inspection and testing with control of all measuring and test equipment, preventative maintenance, statistical techniques (SPC) and continuous process improvement initiatives.
As a part of their continued growth during these past 30 years, Niagara Gear has established and maintained a large and diverse global customer base.
They offer the flexibility to manufacture gears complete to print, perform finishing operations on customer blanks, or to grind teeth only. All ground gears are manufactured to meet MIL-I-45208, with full inspection and gage calibration based on MIL-STD-45662A.
Supplier Directory Categories
Niagara Gear Corporation is listed in these categories: