About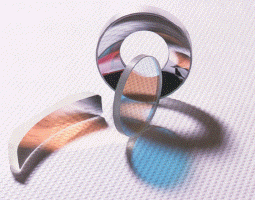 OPCO Laboratory, Inc. is a leader in providing complete optical solutions for over 30 years. They provide total state of art capabilities from fabrication of raw material through thin-film optical coatings. In addition, their diversification allows them to mount and assemble optics providing a subassembly with drop-in, pre-aligned and fully calibrated features that partner with your final system. OPCO Laboratory?s unparalleled expertise in optics has led to their proprietary process of optical replication including diffraction gratings.

OPCO Laboratory takes great pride in working closely with your engineers to design and then manufacture prototypes to provide the best optical solution for your system. Their elite manufacturing staff will successfully turn prototypes into full production, assuring performance repeatability by employing their metrology equipment. OPCO?s modern production facility makes use of CNC machining, CNC surface prepping, and laser centering equipment. In addition, complex coatings are in-house designed and employ E-Beam with Ion Beam Assist Deposition.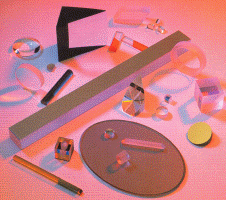 OPCO Laboratory?s capabilities allow them to work with exotic materials including Sapphire, Germanium, CaF2, and MgF2 as well as more common optical materials. Their skilled opticians routinely manufacture from dimensions of 1mm diameter and thickness from 100 microns and tolerances +/-10 microns. Surface quality of laser grade polish at 10/5 and surface figure of λ/20 are routinely achieved. OPCO's unique, in-house capability of manufacturing test plates with tolerances of +/-.1% of radii, assures lens radius and surface accuracy repeatability. They can complete your optic with a high performance coating from the Deep UV to Far IR.
OPCO invests in product excellence as demonstrated by their expansive metrology capacity, including: Zygo GPI XP Interferometer, PE Lambda 900 Spectrophotometer with various reflection attachments capable of measuring from 0° to 70°, additional spectrophotometers measuring from the Deep UV to Far IR, Trioptics Centering Scope, Nikon autocollimator, laser measurement - argon, helium-neon, and tunable, and other high precision gauges for measuring linear and radii dimensions.
Products Include:


| | | | |
| --- | --- | --- | --- |
| Precision Optics, Micro-Optics (with optional custom coatings) | Thin-Film Coatings | Optical Surface Replication | Mounted Optical Products |
Lenses: Singlet, Doublet, Triplet, Steep Radii, Spherical and Cylindrical
Prisms
Beamsplitters, Plate and Cube
Precision Surface High Reflection Mirrors :
Spherical and Flat
Domes
Flow Cells
Filters, Narrowband and Dichroic

Custom Designs
Anti-Reflection: Single Layer, Broadband, Laser V, and Double Laser V
Protected and Enhanced: Aluminum, Silver, and Gold
X-HARD™ Abrasion Resistant UV Aluminum
Multi-Layer Dielectric: Laser High Reflector, and X-HIGH™ Broadband Mirrors
Beamsplitters: Polarizing, Non Polarizing, Neutral
Filters: Narrowband, Dichroic, and Neutral Density

Diffraction Gratings
Toroidal Mirrors
Choppers
Galvanometer Mirrors
Aspherics
Supplier Directory Categories
OPCO Laboratory, Inc. is listed in these categories: