About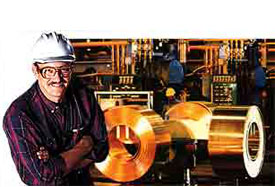 Olin Brass utilizes more than 60 copper-based alloys, including over 15 High Performance Alloys, to produce specialized sheet and strip products for diverse industries. Primary markets for its high-performance products worldwide include automotive, builders' hardware, micro-electronics, communications, ammunition and coinage.

Olin's major facilities include a casting and rolling mill in East Alton, Illinois; a specialized casting and rolling mill in Waterbury, Connecticut (Waterbury Rolling Mills); a re-roll mill in Bryan, Ohio; a specialty rolling mill in Waterbury, Connecticut; plus additional production and service facilities in the United States, Puerto Rico, and Mexico. They also maintain sales and customer support offices on three continents along the Pacific Rim.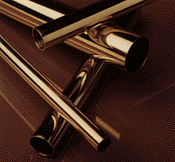 Olin Brass product development is enhanced by its Metals Research Laboratories (MRL). Staffed by scientists and engineers in metallurgy, chemistry and physics, MRL is renowned for copper-alloy research, manufacturing and production innovation. MRL is responsible for hundreds of patents for both its company and its customers, and is one of the key reasons for Olin Brass' global reputation as a technology leader.
Olin's Somers Thin Strip reroll mill in Waterbury Connecticut, specializes in thin gauge stainless-steel, nickel and copper alloy products for a variety of applications ranging from general stampings to precision integrated circuits.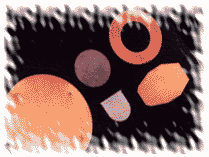 Olin's Fineweld Tube operations in Cuba, Missouri, offer customers the highest quality and most inform tubes available. They are proud to be a significant supplier of copper-nickel tube manufactured in the United States.
Olin Brass also offers Fabricated Products and services for customers who lack a particular processing machine to create specific parts. The trust that customers have placed in Olin Brass for the past eight decades has enabled the company to establish and preserve a unique tradition of industry leadership. As they look to the future, Olin will continue to work closely with its customers to constantly improve the quality of its products and services.
Divisions
Somers Thin Strip
Somers Thin Strip is a precision re-roll mill producing copper and stainless steel alloy specializing in strip products as thin as 12 microns for electronics applications. This light gauge foil married with Olin Brass CopperBond® (Pink) or CopperBond BlackTM surface adhesion enhancement on one or 2 sides, and P2TManti-tarnish is used extensively in the flexible printed circuit industry. Built on Somers Thin Strip manufacturing expertise and Olin Metals Research Laboratories and extremely thin, high reliability, and yielding ED (electro-deposited) foil down to 1 and 3 microns is also available supporting next generation micro-electronic packaging.

Olin Brass Fabricated Products
Olin Brass Fabricated Products stamps parts made from over 50 different copper based alloys and stainless steels, aluminum alloys, carbon steels and clad materials. Typical products include flat stampings, shallow and deep drawn parts, and parts requiring complex forming operations utilizing; Progressive, Transfer, and Multislide equipment.

Olin Brass Fineweld® Tube
Olin Brass Fineweld® Tube is one of many product lines of Olin Brass. Their markets include power utility, desalination, air conditioning & refrigeration, architectural hardware, and plumbing & plumbing products. They specialize in the copper-nickel alloys for heat transfer applications and in applications demanding superior surface quality. They manufacture welded copper alloy tubing via the high frequency induced current manufacturing method. The flat-rolled strip that they use in the production of their tube is supplied exclusively from Olin Brass.
Supplier Directory Categories
Olin Brass is listed in these categories: