About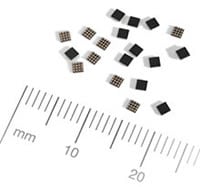 Since filing its first patent in 1987, PNI Sensor has been the leader in the exacting science of producing pinpoint location, heading and orientation technology for the consumer, military and scientific communities. Building on decades of patented sensor and algorithm development, PNI offers highly accurate geomagnetic sensors and sensor fusion technology. Its products eliminate the time-consuming – and often unexpected – algorithm development and calibration work that significantly increase development costs and time to market. PNI products can be found in consumer electronics, including the WiiU Game Pad, and robotics, surveying, navigation and automotive applications across the globe.
PNI Sensor Corporation currently develops, manufactures, and markets one of the world's highest-performing and lowest-power motion sensor fusion products. Leveraging its expertise in magnetic sensor technology, PNI has developed a wide range of sensor fusion algorithms for extracting useful data from low-cost sensors (gyro, accelerometer, and magnetometer) found in mobile products such as smartphones, tablets, game controllers and wearables. This data is essential for high resolution motion tracking enabling highly accurate self-contained (non-"RF" based) indoor navigation.
At the core of PNI's product portfolio is SENtral, its sensor fusion coprocessor, a tiny, ultra-low power IC optimized to continuously run PNIâ??s proprietary sensor fusion algorithms. PNI's newest technological innovations also include indoor location algorithms facilitating 1m accuracy – a 10-fold improvement over existing solutions. PNI is proud to be an ISO 9001:2008 certified company.
Supplier Directory Categories
PNI Sensor Corporation is listed in these categories: