About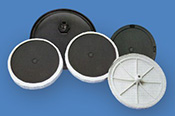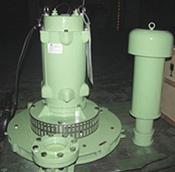 PRO-Equipment, Inc. (PEI) is an established global manufacturer/supplier of process equipment to the pollution control industry, especially the water/wastewater markets. PEI has been serving the wastewater treatment industry since 1997. PEI Products continue to evolve and improve through innovation and response to customer experience.

PEI products currently number over 40, and cover the span of wastewater treatment from headworks to sludge dewatering. Most are designed and manufactured to meet specific specification or installation requirements. We offer a uniquely flexible capability to design and build to meet the special needs of the project.

THE PEI HEADWORKS GROUP covers the front-end equipment in a typical wastewater treatment plant. It ranges from lift station screw pumping, coarse / fine screening, screenings washing, compacting and conveying, all the way to grit removal and washing / classifying. For smaller applications and septage receiving stations, a product combination featuring screening, washing / compacting, fat, oil and grease removal, and grit removal is available as an ICP (Integrated Coarse Pretreatment) system.

THE PEI AERATION GROUP covers a full range of aeration product lines for various applications. The primary means of aeration consists of blowers, coarse/ fine bubble diffusers. High energy-efficiency is typically the basis for selecting this aerating method. THE PEI INDUSTRIAL GROUP includes certain PEI products that have broader application to industrial processes.
Supplier Directory Categories
PRO-Equipment, Inc. is listed in these categories: