About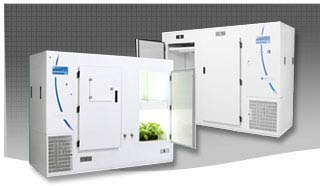 Today, Percival Scientific continues to set the standard of excellence for the environmental control industry and occupies over 60,000 sq. ft. of manufacturing space dedicated to the production of over 50 different models of plant growth chambers, biological incubators and special application chambers. To ensure each unit is of the highest quality and dependability, all Percival chambers are handcrafted in Perry, Iowa. Innovating pursuits of superior control of temperature, humidity and lighting have kept Percival at the forefront of their industry. The company also produces chamber accessories and offers a variety of optional accessories to meet specific customer needs.
Percival Scientific's chambers and incubators have features not offered by any other company and are the preferred choice of universities, colleges, government institutions and private firms in all 50 states and throughout the world. Outside of the university laboratory setting, Percival serves well-known clients, such as: Dow AgroSciences, Pioneer Hi-Bred, Monsanto, Novartis, NASA, Eli Lilly, Merck Pharmaceuticals, Revlon, Mary Kay Cosmetics, Shedd Aquarium, and Campbell's Soup.
Originally established in 1886, by C.L. Percival and J.E. Smith, Percival Manufacturing in Des Moines, Iowa, initially manufactured and sold butcher tools, machinery and fixtures. By 1901, the need for a refrigerated cabinet became evident, prompting Percival to pursue and receive a patent. Forty years later, in 1941, the company moved to a new 24,000 sq. ft. facility and continued to manufacture a complete line of refrigerated display units.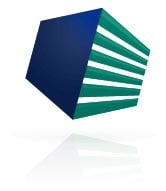 In the early 1950's, at the request of Iowa State University, Percival became involved in creating the first commercially available plant growth chamber. This began the company's tradition of designing and manufacturing chambers that control the environment for specific research applications. Additionally, Percival recently partnered with Iowa State University's Department of Engineering to create a highly resourceful incubator control package that is an exclusive product in the industry.
From its beginning on the Central Iowa Plains, Percival Scientific has grown to represent a rich tradition of product ingenuity and reliability throughout the world. With a history that spans more than a century, Percival will continue its commitment to improving research methods that will impact tomorrow.
.
Supplier Directory Categories
Percival Scientific, Inc. is also listed in these categories: