About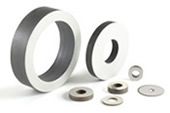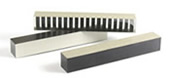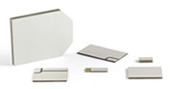 Piezo Kinetics (PKI) is the leading North American manufacturer of specialty piezoelectric elements and assemblies. Through our strong technological positions, we offer the following to our customers:

• Piezoceramic Shapes — Standardized and Customized
• Engineering Collaborations
• Value-Added Manufacturing
• Value-Added Services
• Piezoceramics Material Developments — Application Specific Performance

Piezo Kinetics manufactures piezoelectric crystals and products that are the heartbeat of piezoelectric transducers, piezo pick-ups, piezoelectric actuators, and piezoelectric generators in a multitude of applications. Our piezoceramic products are manufactured from lead zirconate titanate (PZT), lead metaniobate, and other piezoelectric materials.

PKI is located in Bellefonte, PA near Penn State University. We have a rich history in collaboration with the PSU Applied Research Laboratory and work closely in piezo materials development. Our new state-of-the-art manufacturing facility was opened in 2005 and expanded in 2012. PKI utilizes vertically oriented manufacturing processes, bringing high value products and services to many markets.
Supplier Directory Categories
Piezo Kinetics, Inc. is listed in these categories: