About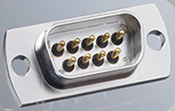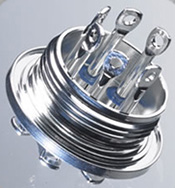 Since 1989, Precision Hermetic Technology has manufactured high quality glass to metal seal hermetic connector products serving a variety of customers with diverse applications for gyro and inertial systems, military embedded electronics, medical implantable and physiological instrumentation, radio frequency communications, military avionics, unmanned airborne and undersea drones, missile systems, commercial aircraft, accelerometers, pressure sensors and transducers, initiators, squibs and pyrotechnical devices, oil and gas down-hole drilling equipment, thermal batteries, aircraft oxygen and refrigeration units as well as mission critical leak-proof solutions for the space shuttle and the international space station.

We still have a significant focus on Military and Aerospace applications, yet serve a variety of customers with an extremely diverse array of applications including spacecraft, military and commercial aircraft, missile and defense systems, ship borne systems, semiconductors, industrial process equipment, oil and gas industries, high reliability batteries, communications, cryogenics, and medical, to name a few. We will continue to expand our capabilities in order to support new and existing customers with an expanding range of products and solutions.

Our parts range in size from the size of a match head for a sensor application, to a two-foot diameter bulkhead for use on the International Space Station. The one thing that all our products share in common is that they are used in mission-critical applications. We recognize that peoples' lives often depend on the performance of our products, and it is a responsibility that we accept with great pride. Our products include: Circular Connectors, Rectangular Connectors, Headers, Feedthroughs, Initiators & Pyrotechnic Devices, Cables & Added Value Assemblies.
Supplier Directory Categories
Precision Hermetic Technology is listed in these categories: