About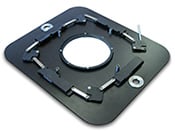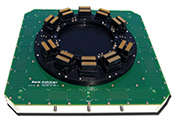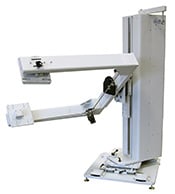 Reid-Ashman has achieved and maintained its position as the world's leading supplier of mechanical solutions to the semiconductor test industry through hard work, dedication to quality, and providing total customer satisfaction. Reid-Ashman's success is primarily due to its ability and willingness to design and develop innovative equipment and customize existing products in order to best meet the challenges of our customers' specific test-floor environments and test-system applications. Reid-Ashman's ongoing commitment is to provide and support the semiconductor test community with the finest solutions to this industry's unique challenges.
Reid-Ashman is a vertically integrated organization, maintaining control of the entire manufacturing process. All production, engineering, QA, machine-shop, crating, paint-shop, shipping & receiving, and main-office functions are located in two buildings on the 5 acre Reid-Ashman site in St. George, Utah. At the same time, Reid-Ashman has sales and service personnel around the world, allowing us to quickly assist our customers with any issues, whenever and wherever they might arise.
Reid-Ashman Electrical Interfacing products are designed to meet the performance and operational challenges of today's complex tester/probe card interface applications. Reid-Ashman Electrical Interfacing systems ensure accurate, distortion-free signal transmission with any tester/prober combination.
Reid-Ashman's innovative Mechanical Interfacing (Docking) products provide outstanding performance that facilitates consistent and accurate test data. Our proprietary Cam-Lock Docking is in use worldwide. This is due to its robust design, adjustability, and repeatability.
Reid-Ashman's engineering department is dedicated to providing innovative, cost-effective manipulator and interface solutions to the unique challenges encountered in the semiconductor test world. With a staff of seasoned mechanical and electrical engineers, Reid-Ashman is able to provide creative, safe, and reliable custom designs that exceed the demanding standards required by our industry.
Supplier Directory Categories
Reid-Ashman Manufacturing, Inc. is listed in these categories: