About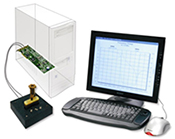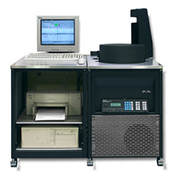 Saunders & Associates was formed in 1967 to provide consultation to the quartz crystal industry. We soon pioneered quartz crystal electrical parameter measurement technology with the introduction of our Crystal Impedance Meters. The first model of our temperature test system was introduced in 1975 and these systems are still being manufactured today.
As the Personal Computer technology evolved, S&A was the first company in the world to introduce a PC based network analyzer card for quartz crystal measurements. The 250B Network Analyzer has become a de facto industry standard for crystal measurement with over 6,000 units installed worldwide. We combined this measurement capability with our own ion beam technology to provide frequency adjustment systems that have continually set the standard for throughput and adjustment accuracy.
Our quartz crystal temperature test systems are the world's only production systems with 100% electronic switching and frequency measurement resolution of 10 parts per billion. Our current portfolio of products include test and production systems for Quartz resonators, Oscillators, Ceramic resonators, Filters, MEMs, Capacitors, and other devices.
Since our inception, our innovative test and production products have been recognized worldwide as best in class and are relied upon by our customers in a demanding 24/7 production environment. Product innovation and creativity are core company strengths and we look forward to working with our customers to provide solutions for their most challenging problems.
Supplier Directory Categories
Saunders & Associates, Inc. is listed in these categories: