About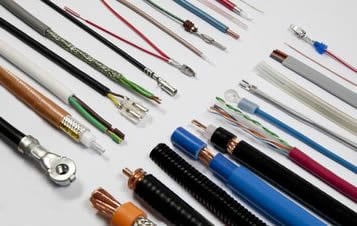 Schleuniger (pronounced SHLOI-NI-GER) is one of the leading international manufacturers of high-precision cable-processing machines. Whether cutting, stripping, crimping, sealing or marking, Schleuniger's automatic and semi-automatic machines process cables reliably, economically and precisely.
Schleuniger Inc., headquartered in Manchester, NH supports the North, Central and South American markets. Since 1988, Schleuniger, Inc. has strived to live up to its commitment to the American market - providing innovative wire processing solutions while offering a variety of value-added services to its customers. We offer a comprehensive range of products for virtually all applications as well as toll free technical support in the U.S., on-site field service and local sales and service locations throughout North and South America.
Our state-of-the-art wire processing machines include cutters, strippers, cutter stripper systems, seal crimpers & markers for wire, cable & tubing of all types, including single conductor wire, coax, multi-conductor, POF, fiber optic cables & flat cables of various types.
Innovators in Wire Processing
Supplier Directory Categories
Schleuniger, Inc. is listed in these categories:
Technical Articles