About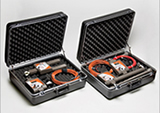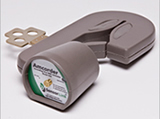 SensorLink Corporation was founded in 1985 as an Engineering and Consulting firm, with, at that time, a mission of providing engineering and research assistance to companies needing to improve their competitive edge. In 1988, SensorLink was approached by a power utility with a request to develop a device that would operate safely in high voltage, without the problems inherent in mechanical clamp sensor.
A sensor was developed that exceeded the capabilities of previous live-line measurement tools for accuracy, external current reject, and range of measurement. With the release of the newly developed sensor, SensorLink's evolved into a manufacturing company, using the patented sensor in almost all of SensorLink's products. Today, thousands of SensorLink meters and recorders are in service worldwide.
Our company vision is simply stated, but forever challenging: Strive to be relied upon to deliver productive solutions. Utilities choose SensorLink because our products provide accurate and reliable readings, ensuring utilities are getting the right answers, while line workers go home safe.
Supplier Directory Categories
SensorLink Corporation is listed in these categories: