About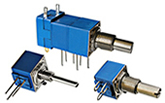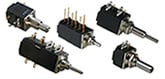 State Electronics is a broad line distributor of passive electronic components and computer equipment. Established in 1956, we offer the top franchises in each product category at competitive prices. We have built our reputation of excellent customer service by personalized attention. There is always a familiar voice ready to work with you as a team partner. Our sales representatives have many years of experience in electronics distribution and are capable of answering your questions, whether they are technical in nature or simple price and delivery inquiries.
Our
Electronics Components Line Card
lists the most popular manufacturers that we stock. In addition to our warehouse inventory, we have instant access to millions of other part numbers from manufacturers too numerous to list. If you're looking for Potentiometers, we are the world's largest assembly house for Mod-Pots and Clarostat's Clarosystem product lines.
Supplier Directory Categories
State Electronics, Inc. is listed in these categories: