About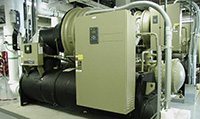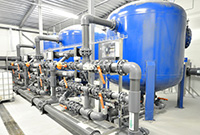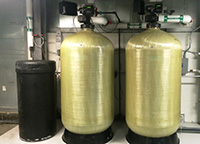 Established in 1973, Syntec Corporation serves a 7 state Northeast Mid-Atlantic area encompassing a wide range of industries including chemical processing, electric utility, pharmaceutical, food, institutional, commercial property management, and hospitals.
As your water treatment consultant, we promise to become an integral part of your organization and will work tirelessly to ensure that your critical heating and cooling systems are running at peak efficiency. Our level of service and support is unsurpassed in the industry and the majority of our account managers have 20 years experience in the water treatment field.
Cooling Water Systems
Syntec produces a comprehensive line of cooling water treatment technologies to control scaling, corrosion, deposition and microbiological fouling in open and closed recirculating and once-through cooling water systems.
Boiler Water Systems
Syntec boiler water treatment technologies provide complete scale and corrosion control in boiler, pre-boiler and condensate return systems.
Closed Loop Treatment
Syntec provides a wide array of closed loop water treatment chemicals to protect chilled and hot water loop systems from corrosion, fouling and microbial growth.
Filtration & Pre-Treatment Systems
Our WaterMotiv line of industrial water softening and filtration pre-treatment systems include various standard and customizable system including top mount fiberglass units for commercial and light industrial applications, pre-engineered steel tank valve nest systems for large industrial and municipal applications, and condensate polishers for industrial boiler water. Economical and efficient, WaterMotiv systems can be equipped to operate manually, semi or fully-automatically. Regardless of the set up, only limited technical expertise is required for operation.
Supplier Directory Categories
Syntec Corp. / Water Management Group is listed in these categories: