About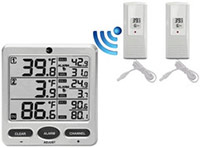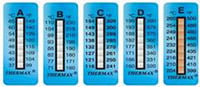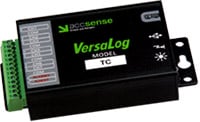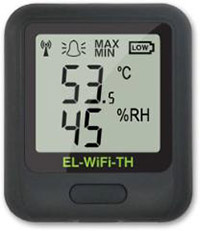 TIPTEMP is a company with trusted advisors that share 50+ years of thermal knowledge. When you need to accurately monitor, record and alert key personnel of unfavorable environmental conditions... You need TIPTEMP! Our most popular products include high accuracy digital thermometers and digital thermometers for vaccine storage units. TIPTEMP is passionate about solving your application by listening to whats important to YOU and making it important to us. We welcome your inquiry!
Medical Solutions:
TIPTEMP offers a wide range of monitoring devices for the Medical Industry. From the low cost time / temperature indicators (TTI's) and refrigerator alarms to advanced WIFI or Web Based monitoring, recording and alert systems.
Alarms/Alerts:
Traditional alarm systems activate when environmental conditions shift from a designated range. Generally this alarm will involve an audible tone and visual alerts. More sophisticated devices include phone dialers and web based alerts via phone, text message and e-mail.
Labels/Paints:
These are commonly used to indicate thermal alerts. They are simple to use and ideal for many applications and industries. Paints are recommended for large areas indicating hot spots.
Sensors/Probes:
Temperature Sensors and Probes are the workhorse for many industries. The sensor or probe must match the job its required to do. Temperature Range of the sensor or probe is critical for it to perform accurately.
Monitor Meters/Indicators:
We have a wide range of temperature monitors. From simple pocket style to large display instruments. We offer solutions that match our clients monitoring applications.
Loggers/Recorders:
Temperature Loggers or Recorders capture environmental conditions of storage rooms, fridge/freezers, transportation and mechanical equipment to name a few.
Humidity/Moisture:
Humidity indicators are used for a variety of applications, including laboratory, transportation, controlled process areas, and for validating ambient air conditions in HVAC environments. For Example: Incorrect temperature and humidity levels can cause damage to documents, books, photographs and drawings being preserved in historical archives. The rate of decay can double with an increase of as little as 5°C. Warm and damp conditions provide more energy, increasing the speed of decay.
Welding/Brazing:
Thermocouple welders are used to manufacture Thermocouples and RTD sensors. Hydrogen Flame Generators are popular with Investment Casting & Dental Studios who need a safe, clean flame.
Process Controllers:
The temperature controller takes an input from a temperature sensor and has an output that is connected to energize heating and cooling devices such as a heater or fan. Types of Controllers range from Simple On/Off, PID and Fuzzy Logic Control.
Supplier Directory Categories
TIP TEMPerature Products, Inc. is listed in these categories: