About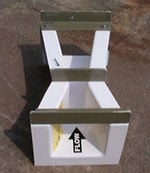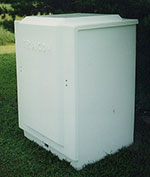 TRACOM has been designing custom and standard fiberglass products for nearly 30 years. We started by modernizing the wastewater treatment business with economical, standardized products. As our company grew, we started supporting many other industries with custom and standardized products. Our fiberglass production facility can produce a finished product in less than a day from a production design.
Our fiberglass-reinforced plastics (FRP) are engineered for a wide range of corrosive and abusive environments and are intended to save our customers both time and money. Working with the client through all stages of a project, from preliminary design to equipment installation, TRACOM provides the right mix of products and services to ensure that our customers receive the very best solution to their problems.
Tracom manufactures a complete line of primary devices to aid in the determination of open channel flow. Flumes currently produced include: Parshall, Palmer-Bowlus, Trapezoidal, HS / H / HL-type, Cutthroat, Montana, RBC, and SANIIRI.
Our Packaged Metering Manholes, manufactured to ANSI/ASTM D-3753-81 specification, provide ease of installation, corrosion resistance, watertight construction, and a minimum of downtime. A complete Package Metering Manhole includes: a flume, a choice of covers, pipe adapters, an access ladder, and a 2-inch NPT coupling for wiring or tubing access.
For year-round protection of larger equipment, Tracom offers one-piece FRP buildings. Our durable fiberglass shelters require virtually no maintenance, are not susceptible to decay or rust, and are fully equipped. Typical applications include: Chemical storage, electronic instruments, motor/pump housing, chemical and polymer feed systems, chlorination/ dechlorination systems, fire fighting and marine equipment.
Supplier Directory Categories
Tracom, Inc. is listed in these categories: