About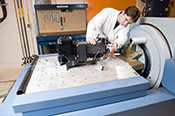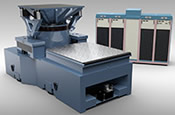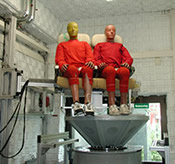 Over the past 55+ years, Unholtz-Dickie has engineered vibration test solutions for thousands of customers in hundreds of industries in 45 countries. We are a unique source for vibration test systems because of our complete product offering and understanding of the total test system. Products include advanced high-efficiency air-cooled power amplifiers, high-performance electrodynamic shakers, long-stroke thrusters, integrated slip table assemblies for 3-axis testing, support instrumentation for measuring vibration environments, and Windows-based digital vibration control and analysis workstations. Together, these products, well regarded for high performance and reliability, provide complete and reliable test solutions for the vibration test industry. All UD equipment is designed, built and tested in the USA at our World Headquarters in Wallingford, Connecticut.
UD's product offerings are used in many different industries ranging from defense and aviation to automotive and space. Our extensive product offering and very large installed base in these numerous industries demonstrates our customers' confidence in choosing UD shaker products. Since all of our products are manufactured at our own factory and world headquarters in Connecticut, we can offer customized solutions to meet your specific industry needs.
Unholtz-Dickie leads the way into the 21st century with unmatched product performance and proven reliability. The company is comprised of engineers driven by a commitment to build the most advanced vibration test systems in the world. This has evolved into an organization that leads the vibration test industry not only in terms of product innovation & development, but in product performance, reliability, and technical service and support. To minimize product development risks and increase shaker performance and reliability, UD Engineering uses state of the art design software, including the latest AutoCAD, Solid Works modeling software, and ANSYS finite element and fluid dynamic analysis tools. These high tech software programs allow UD to continue providing the industry's most reliable, high performance shaker test systems in the world.
Supplier Directory Categories
Unholtz-Dickie Corporation is listed in these categories: