About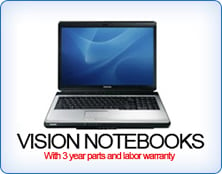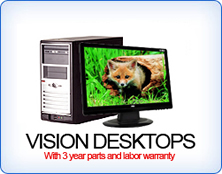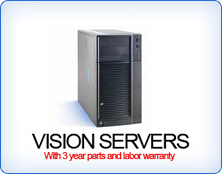 Vision Computers Inc.'s main business line is computer systems integration. This involves consulting, system design and implementation of the specifications as custom built personal computers or servers to meet clients' requirements. They are marketed and sold under the Velocity brand line. Since 1992, Vision has been known for its high quality products and outstanding services in the public sector, educational in situations, and corporate markets.
Vision Computers is dedicated to creating a quality company infrastructure to ensure:
Products and services meet customer expectations.
Employees are continually trained and educated.
Constant improvement in our process.
We provide only the highest quality hardware, components, and services available. Coupled with our state of- the-art facilities, Vision Computers has total control of all development and manufacturing efforts, raising the bar of customer expectation, and producing a consistent, high-quality product. The computer systems are assembled at the company's headquarters facility located in Norcross,GA. The dedication towards a quality infrastructure in our production area has provided our customers with consistent product reliability.
Supplier Directory Categories
Vision Computers, Inc. - GA is listed in these categories: