About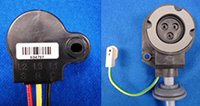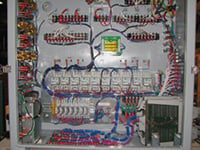 Whitepath offers discrete engineering solutions to many industries. We manufacture and assemble wiring, wiring harnesses, and control panels, and provide injection molding and value added assembly services. Let us be your one engineering solutions provider for your industrial electronics needs.

Whitepath began in 1989 in Ellijay, Georgia, manufacturing wiring and wiring harnesses for industrial electronics. We now have three North Georgia facilities and one Mexico facility, expanding our production capabilities to provide you with the best service possible.

Whitepath Fab Tech Inc. has the manufacturing capabilities to produce wiring harness assemblies for a large number of industries and applications. We pride ourselves on ramping up fast and manufacturing value added assemblies to meet your industrial needs, on time!

Whitepath Fab Tech manufactures Control and Power Panels to our customer's specifications. These panels range from small and simple to very large complex panels that have hundreds of model numbers that can be configured with up to 20 options which means there are 100,000+ possible assembly combinations on a single line!

Development and manufacture of custom molded products to meet OEM requirements for the HVAC Industry. Specializing in compressor plugs for the air conditioning industry. PVC and engineered resins for the US, European, and Asian Markets. Whitepath Fab Tech Inc. has the engineering and injection molding experience to develop and manufacture for a large number of projects and custom applications.
Supplier Directory Categories
Whitepath FabTech is listed in these categories: