About
We are a leading laboratory product manufacturer focused on providing our customers with cutting-edge laboratory instruments at cost-effective prices. Nearly 50 years ago, we designed and manufactured electrophysiology equipment. Now, we are in several areas of study, the core being in tissue and cell biology, animal physiology and electrophysiology.
We strive to provide you with the best products and service at cost-effective prices.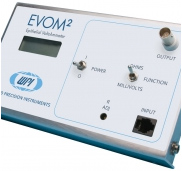 Quality Products and Service
You are at the forefront of our continued evolution as a company. After 48 years in business, we are renewing our commitment to provide you with the best quality products and services at cost-effective prices. We have implemented measures such as our ISO-9001:2008 certification throughout our home office and production facility to improve our efficiency and ensure quality. We also have invested in six sigma certifications with continuous effort to improve processes within the organization.

Personal Service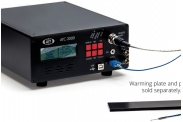 Dedicated Account Manager - Experience the difference. Dedicated and passionate people are ready to assist you. You get to know your personal account manager, who will become your single point of contact and will help you with your product and solutions needs.
Technical Support - If you ever have an issue with a WPI product, our technical support team is ready to offer assistance by email or phone.
Cost Effective
We strive to provide you with quality products at the best prices so that you can get more value for less. Our core values are driven by a desire to empower you to fulfill your scientific ideas.
Supplier Directory Categories
World Precision Instruments, Inc. is listed in these categories: