Because of LEDs' versatility, new applications are being created every day. That versatility comes with challenges. This presentation is a review of the 3M materials designed to meet those challenges, as well as Fabrico's capabilities in designing and converting those materials into Best in Class production parts.
---
Originally presented:
November 9, 2017
Presented by:

Overview
The LED market is one of the fastest growing markets in the world today. LEDs offer a longer life cycle, low energy usage, superior brightness and extreme versatility when compared to traditional lighting methods. LEDs also offer challenges such as moisture control for outdoor application and create unwanted heat, all of which could lead to degradation of LED performance.
We will be reviewing the wide range of materials 3M™ has designed to help you overcome those challenges, starting with advancements made in Thermal Management with a strong emphasis on 3M™ Thermal Interface Materials or TIMs. 3M has products that offer variety, flexibility and innovation such as tapes, pads, and epoxies that provide high amounts of thermal conductivity by focusing on the two areas that matter most: bulk conductivity and interface conductivity. These products address a crucial problem with today's low-power LED devices - the need to dissipate the sizable amounts of heat being generated.
Additionally, the 3M portfolio includes a flame barrier material, FRB-WT. Its white coating provides greater light reflectance, while the base substrate material provides high flammability resistance, arc resistance, and dielectric strength to safely contain electrical hazards. We will also review the different 3M transfer adhesives that can be used in conjunction with 3M's FRB-WT material.
We will also review a few of 3M's off the shelf-products that offer solutions to LED challenges.
This presentation will introduce you to Fabrico's capabilities and experience in designing and converting 3M materials into useful production parts. Fabrico is a leader in flexible materials converting, with experience in converting a wide range of thermal management material, FRB material and adhesives for LED applications.
Fabrico uses an Advanced Assembly Approach when designing and converting parts for their customers. This process starts with the customer's understanding of all the material options available to them, and then designing and converting that material into a form that best fits their needs.
We will be presenting real-life, solution-based case studies in which 3M materials were converted by Fabrico in which LED challenges were resolved.
Key Take-Aways
Learn about 3M's innovative materials designed for the LED market, including thermal insulation, fire barriers, transfer adhesives and more
Understand how Fabrico can design and convert those materials
Discover that Fabrico and 3M have the materials and the expertise to solve your LED challenges
Speakers

Brent Ekiss
, Business Development Manager, Fabrico
Brent Ekiss is Fabrico's Business Development Manager for the LED market. He has been developing value added fabrication based solutions with tape and film across all industries for over 20 years, with emphasis on Electrical and Thermal Management Materials.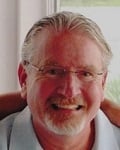 Mark Zabell
, Business Development Manager, 3M Electronics Materials Solutions Division
Mark Zabell is Business Development Manager for the 3M Electronics Materials Solutions Division as his work career consists of 37 years at 3M.

Joe Musca
, Account Executive, 3M Converter Markets
Joe Musca is an Account Executive for 3M Industrial Adhesives and Tapes Division. Joe's 13 years of experience began with roll goods and liquid adhesives until he became involved with 3M's Converter Markets business. Joe's goals are to create custom solution die cuts for end-users to aid in through put objectives while meeting material performance requirements with the product selection phase.