Specialty chemicals and chemical additives are rapidly approaching a trillion dollar industry and are used in a wide range of industrial sectors including energy, cosmetics, detergents, food, materials, textiles and pharmaceuticals. This webinar describes how chemical additives enhance product performance and discuss common analytical technologies for analyzing specialty chemicals.
---
Time:
1 PM EDT (10 AM PDT)
Presented by: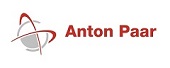 Overview
There are a wide range of chemical additives commonly used in industrial applications, including surfactants, enzymes, nanoparticles (metal, inorganic and polymeric), fragrance molecules, dyes, etc.; each specific additive provides a unique benefit or function to a material or process.
Surfactants are widely used as additives in detergents to increase the cleaning effectiveness of a detergent formulation. Nanoparticles are often used as additives for applications related to strength and stability enhancement. A wide range of nanoparticles can be added to polymers or other scaffolds to increase the strength of the resulting product. Fragrances are of course added to formulations such as detergents, soaps and shampoos to enhance the customer experience. Dyes are similarly added to materials to modify the color of the finished product, again, to achieve a desired product look and/or customer experience.
Regardless of what type of additive is being used, it is critical to fully characterize it, as well as any material it will interact with, before, during, and after it is used for its specific function. Specifically, additive purity before mixing, the interactions between the additive and material during the mixing and finally the stability and function of the final product are key.
This webinar describes the analytical techniques most commonly used for testing chemical additives and assessing how they enhance the performance of nanocomposite materials. Attendees will learn about specific technologies and their applications in testing both raw materials and finished products including rheology, particle characterization and nanomechanical surface properties.
Common techniques for testing incoming materials are nuclear magnetic resonance spectroscopy (NMR), refractive index, Raman spectroscopy, particle sizing and zeta potential. To monitor interactions between the additive and the material during the mixing or adding process, rheology, particle size and various forms of spectroscopy are often used. Finally, it is critical to test additives and the resulting material after incorporation to ensure that proper mixing has occurred, to investigate the uniformity of the resulting dispersion, and to characterize the final product to ensure that the additive is functional. Common tests for these properties include rheological analysis, hardness, scratch, tensile testing and other structural tests.
Key Take-Aways
Learn about the most common types of chemical additives
Learn how chemical additives enhance the performance of nanocomposite materials
Become more familiar with common techniques for characterizing specialty chemicals and composite materials
Speakers
Vinod Radhakrishnan
, Product Specialist, Anton Paar USA
Dr. Vinod Radhakrishnan is the Product Specialist for the Material Characterization division at Anton Paar USA. Dr. Radhakrishnan received his degrees in Chemical Engineering from Texas A&M University (MS) and Auburn University (Ph.D).
Brandon Frye
, Product Specialist, Anton Paar USA
Mr. Brandon Frye is a Product Specialist for Anton Paar USA's Indentation, Scratch and Tribology instruments. With over 6 years' experience in nanonindentation and scratch testing, Brandon provides technical and application support to Indentation, Scratch, and Tribology users throughout the United States. Brandon received a Master's degree in Material Science and Engineering at Auburn University and a Bachelor's degree in Material Engineering at the University of Alabama at Birmingham.