Agenda
**Subject to change prior to show date
11:30 AM - 5:00 PM EDT (8:30 AM - 2:00 PM PDT)
Power Generation & Distribution Equipment Open
Visit the many booths in the Exhibit Hall, chat with booth representatives, learn about new products, and more.
Visit the Networking Lounge and interact with other event attendees.
Visit the Resource Center and download all materials of interest.
12:00 PM - 1:00 PM EDT (9:00 AM - 10:00 AM PDT)
Time:
12 PM EDT (9 AM PDT)
Overview
Learn how important advances in molded case circuit breaker (MCCB) technology can enhance your energy management capabilities at the branch circuit on the distribution side of a panel board or switchboard. In addition, discover how MCCB technology can improve your operation's preventative maintenance program.
Learn More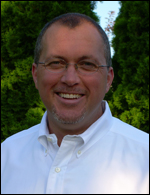 Bill Stewart
, Marketing Manager: LVP, PCP/North American Operating Division, Schneider Electric
1:00 PM - 2:00 PM EDT (10:00 AM - 11:00 AM PDT)
Time:
1 PM EDT (10 AM PDT)
Overview
Significant financial losses are all too common due to corrosion and deposition on turbines. Control of sodium and silica carryover in steam goes a long way in minimizing these losses. This presentation describes how to measure these contaminants for improved plant efficiency.
Learn More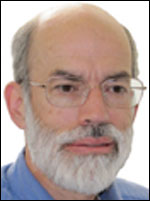 David M. Gray
, Senior Product Manager, Mettler-Toledo Thornton, Inc.
2:00 PM - 3:00 PM EDT (11:00 AM - 12:00 PM PDT)
Time:
2 PM EDT (11 AM PDT)
Overview
Energy storage is a key element to support emerging developments within the energy sector. Eos Energy Storage's rechargeable zinc-air battery offers the potential to deliver a safe, long-life, low-cost solution to the industry.
Learn More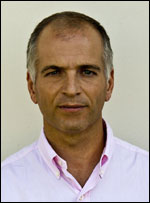 2:00 PM - 2:30 PM EDT (11:00 AM - 11:30 AM PDT)
Time:
2 PM EDT (11 AM PDT)
Overview
"How Can You Make Your Project Planning Easier with the New Power SuiteTM 5.0?" Hosted by Matt Herr, Cummins
3:00 PM - 3:30 PM EDT (12:00 PM - 12:30 PM PDT)
Time:
3 PM EDT (12 PM PDT)
Overview
Traditional methods of measuring power generation plants or electrical substations can take weeks, involving significant personnel investment and substantial safety risks. Learn how 3D laser scanning has changed the way engineers design, develop, and upgrade energy facilities.
Learn More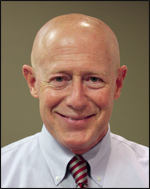 Vaughn J. Mantor
, Director of Marketing, 3D Laser Scanning Division, Darling Environmental & Surveying, Ltd.
3:30 PM - 5:00 PM EDT (12:30 PM - 2:00 PM PDT)
Interact with Attendees and Exhibitors in the Exhibit Hall and Networking Lounge.
Presentations available On-Demand.