This webinar discusses how choosing the right sensing components for Analytical Science Equipment can have significant effect on sample integrity and measurement repeatability. Attendees will learn about why reducing system internal volume and eliminating locations for contaminant build-up are critical to today's Life Science consumer.
---
Time:
10 AM EST (7 AM PST)
Presented by: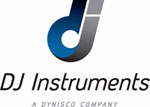 Overview
Consumers of Analytical Science Equipment are demanding a wider range of solutions from their measurement equipment than ever before. As sample analysis becomes increasingly complex, manufacturers of Analytical Equipment face several challenges:
Achieving industry leading measurement capabilities to meet the wide and complex range of measurements that customers demand
Maximizing the capability of standard equipment designs to meet customer demand without overwhelming the consumer with myriad product options
Identifying areas where equipment design commonality can be leveraged to allow for faster and less costly engineering development that is more focused on the end user.
The combination of these three challenges creates difficult trade-offs for engineers and managers alike. In this webinar, we will discuss how attention to detail in sensor design and the selection of easily scalable sensing solutions can help equipment manufacturers achieve high measurement accuracy and reduce engineering development time around non-user-centric product functions. We will go through the details of what separates flow-thru sensors from other pressure sensing options, with examples of how they have helped one market leader in the high-pressure liquid chromatography space separate from the competition.
Our goal is to help attendees fully understand why reducing system internal volume and eliminating locations for contaminant build-up are critical to meeting the needs of today's analytical measurement consumers.
Key Take-Aways
Discover how flow-thru pressure sensors work and how they differ from traditional sensing options
Understand why Analytical Equipment manufacturers are switching to flow-thru style pressure sensors and how the use of flow-thru is advantageous to their design, their customers, and their business.
Learn about available pressure sensing techniques used in Analytical Science Equipment
Speaker

Eric James
, General Manager, DJ Instruments
Eric James is the General Manager of DJ Instruments, and is responsible for the market development and growth of DJ's key strategic initiatives, as well as the oversight of all global operations.
Prior to becoming General Manager at DJ Instruments, Eric held both Product Management and Engineering Management at Hardy Process Solutions, another company within the Roper Technologies portfolio, where he established himself as a proven leader across all facets of product development. Earlier in his career, Eric also held various sales and engineering roles at General Electric, Nuvera Fuel Cells, and Axens North America.
Eric earned a Bachelor's Degree in Chemical Engineering from Lehigh University and an MBA from Northeastern University, where he specialized in Marketing.