It can take many weeks for a lab to set up and optimize a new ICP-MS method for regulated water analysis, particularly if the lab has little ICP-MS expertise. Join this webinar to learn how Agilent's ICP-MS Water Analyzer simplifies and speeds up the implementation process, making regulated water analysis labs productive and profitable faster.
---
Originally presented:
February 19, 2019
Presented by: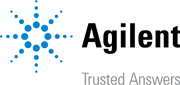 Overview
Demands for low detection limits and high sample numbers are leading many labs to invest in ICP-MS for metals analysis in water and other environmental samples. But developing and optimizing a new ICP-MS method can seem complicated for labs that are new to the technique. And testing to confirm that performance complies with the requirements for regulated water analysis may take weeks or even months to complete. The time and cost of training new users is also a burden for these commercial laboratories, whose success depends on getting new equipment into production as quickly and efficiently as possible.
In this webinar we will describe a new approach to implementing ICP-MS in routine metals labs, focusing on regulated water analysis using US EPA 200.8 or ISO 17294-2:2016. We'll show how implementation time can be reduced from weeks or months to just a few days, while ICP-MS method setup and routine operation can be made simpler than ever before.
You have the opportunity to opt in to receive email updates about Agilent products, services and events.
For full details of how Agilent will treat your information please click here to view Agilent's privacy policy.
Key Takeaways
Understand the steps you need to take to set up ICP-MS for regulated water analysis using EPA/ISO methods
Learn a new way to speed up ICP-MS method implementation and make your lab productive faster
Discover the benefits of installing a proven, pretested method that is developed and optimized by ICP-MS experts prior to delivery
Find out how new users can quickly be running your ICP-MS methods, using a simplified software interface
Speakers

Ed McCurdy
, Product Manager, ICP-MS Product Marketing, Agilent Technologies Ltd (UK)
Ed holds a degree in marine and fish biology from the University of Plymouth in the U.K., and a post-graduate qualification in environmental sciences. He has been involved in ICP-MS since 1986, initially as a research assistant using some of the earliest ICP-MS systems at Dr. Alan Gray's research group in the University of Surrey. In 1990, Ed moved into industry, working as an applications and product specialist with ICP-MS and ICP instrument manufacturers in the UK. Ed has been with Hewlett Packard and Agilent Technologies since 1997, holding roles in applications, sales support and, since 2008, ICP-MS product marketing. He is based in the U.K. but travels regularly to Tokyo, Japan for meetings with the ICP-MS product development and marketing teams.

Mark Kelinske
, Product Specialist, Agilent Technologies
Mark Kelinske attended Texas A&M University in College Station, Texas, where he earned a B.S. in Biomedical Science and an M.S.P.H. in Environmental and Occupational Health. Mark's notable fields of specialization include hyphenated techniques such as LC-ICP-MS/MS, semiconductor applications, petroleum hydrocarbon applications, pharmaceutical applications, biopharma applications, environmental chemistry, materials characterization, and clinical analyses. Prior to coming to Agilent, Mark was a senior research scientist and research group manager with Southern Research Institute in Birmingham, Alabama. While at Southern Research, his primary focus was advanced analytical chemistry and method development as a means to support the diverse research programs at the institute. During his tenure, Mark was involved in a variety of research programs ranging from environmental chemistry and advanced materials, to drug development and toxicological assessments.