Register to learn how SICK employs smart manufacturing solutions on food packaging lines to help reduce operating cost by 10% or more.
---
Time:
2 PM EDT (11 AM PDT /
8:00 PM CEST)
Presented by: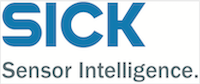 Overview
In this presentation, SICK, Inc. and AutoCoding Systems will address specific solutions to common challenges food and beverage manufacturers face on packaging lines.
One of the challenges many manufacturers face is determining print quality of best by/lot codes, which in the past have been accomplished with complex OCR vision technology. Attendees will learn about a new candidate character technology focused on measuring print quality instead of a machine vision system reading characters.
Another common challenge is the setup and coding of all packaging lines devices, like printers (Domino, Markem Imaje, Video Jet and others), checkweighers, metal detectors, x-ray machines, PLCs, and other packaging line equipment. Attendees will learn how setup and coding can be accomplished with one touch from an HMI or smart phone screen, saving significant production time while simultaneously eliminating costly data entry, coding, and setup errors.
Lastly, the attendee will learn how to error proof a packaging line to prevent recalls and potential food safety issues. We will discuss how utilizing vision and barcode technologies can provide 100% inspection to determine if the packaging is correct without the extensive use of labor to periodically check for compliance.
Key Takeaways
Discover how print quality inspection is a more reliable technology and easier to implement for best by/lot code validation versus traditional OCR tools
Learn how setup and coding can be accomplished with one touch from an HMI or smart phone screen
Understand how to eliminate coding, printing, labeling and packaging errors with an off-the-shelve software solution
Measure overall equipment effectiveness with reporting but also have the functionality in the solution to directly affect improvements in line availability and product quality
Speakers

Steve Winski
, Software Solutions Sales Manager, SICK, Inc.
Steve Winski has 35 years of experience in factory automation and MES/Smart Manufacturing software solutions and has worked for Pepsi, Rockwell Software, General Electric, Honeywell and several smaller software companies. The last 2.5 years at SICK Steve has provided his expertise in various sales leadership roles with the company.

Barrie Fallon
, VP US Operations, AutoCoding Systems
Barrie Fallon is the VP of Operations at AutoCoding Systems in the United States. Working with AutoCoding for over 10 years in a variety of roles initially at the UK headquarters, Barrie relocated to the US three years ago to help accelerate the US Business. With a background in Electronic Engineering and Computer Science he has over 15 years experience delivering enterprise software and control systems across the Food and Beverage, Aerospace and Medical sectors.