Register to learn the four ways next-generation thin-film coatings are delivering superior performance, whether you're optimizing for liquid protection, gas permeability, dielectric or thermal properties. In a world of over 50 billion connected devices, protection is paramount to delivering on customer expectations of reliability and durability.
---
Originally presented:
September 29, 2020
Presented by: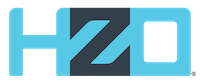 Overview
There's a better way to overcome corrosion-based challenges to electronic components than traditional seals and conformal coatings. Thin-film conformal coating solutions offer superior protection with minimal weight and bulk, easily overcoming the environmental challenges of today, and delivering proven reliability for decades to come.
This technical webinar will cover the four ways next-generation thin-film coatings are delivering superior performance, including:
• How to effectively utilize next-generation thin-film coatings
• Produce electronics that meet any market or application protection requirement
• Efficiently address key design considerations including weight and durability
• Incorporate the "gold standard of conformal coatings" for manufacturing
Attaining the benefits of a sustainable, scalable, and flexible coating procedure integrated with your product production is more than possible.
Key Takeaways
Learn how to overcome obstacles to component reliability, such as corrosion
Understand how to address key design considerations and attain beneficial dielectric and thermal properties
Discover why conventional methods such as mechanical seals and traditional conformal coatings fall short
Learn about thin-film solutions, materials and processes
Speaker

Zsolt Pulai
, Vice President of Engineering, HzO
Zsolt Pulai joined HZO in 2017 as Vice President of Engineering. Prior to HZO, Zsolt was the CEO of ZPL Technologies, a manufacturing system deployment firm that proved critical in the development and deployment of proprietary HZO protective layering equipment into various manufacturing processes. Zsolt's equipment experience includes 10+ years designing deposition equipment for the thin-film solar industry. Prior to this, Zsolt was a software engineering consultant for manufacturing control systems and mechanical solutions, including tool-and-die deliverables for companies including Audi and Phillips. Zsolt holds degrees in Software Engineering, Embedded Programming and Factory Automation Engineering from Szechenyi University in Gyor, Hungary. He has an MBA Degree in Business Strategy from the MBA Institute and is a Scrum Master Certified Engineer.