Automotive megatrends are placing new demands on the power distribution system, which can only be met with intelligent semiconductor switches. Learn about the advantages of semiconductors and gain insights into the development of the power distribution system and the resulting requirements and challenges for its components.
---
Originally presented:
July 1, 2021
Presented by: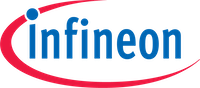 Overview
Semiconductors have long been used in passenger cars as a replacement for fuses and relays in power distribution. The use of high-side switches in body control modules (BCM) is a prime example here. The technology is continually evolving, bringing down the cost of semiconductor switches and enabling them to penetrate into ever higher current ranges.
This webinar uses the electrification of a power distribution center (PDC) to illustrate the real-world advantages offered by semiconductor switches over fuses and relays. It also provides an overview of Infineon's highly scalable portfolio of high-side switches, plus complementary components such as gate drivers and microcontrollers.
In addition, this webinar looks at how the power distribution architecture is undergoing fundamental changes fueled by automated driving and connectivity megatrends. This is placing new availability requirements on the power distribution system (PDS). These demands reach all the way up to and include a fail-operational PDS.
Participants will learn why - and what - new functionalities have to be implemented within the ENB and why these can only be realized with intelligent power distribution semiconductor switches.
Key Takeaways
Find out why more and more fuses and relays are being replaced by semiconductors.
Discover how the Grade 0 qualification is driving the expansion of high-side switches.
Understand why automated driving is forcing manufacturers to use semiconductor devices in power distribution.
Find out how safety elements are used in power distribution systems and the requirements that apply to them.
Speakers

Christoph Schulz-Linkholt
, Lead Principal System Architect Power Distribution, Infineon Technologies
Christoph Schulz-Linkholt has more than 20 years of experience in automotive power products. He completed a degree in electrical engineering at the Technical University of Karlsruhe and the National Polytechnic Institute of Grenoble.
He started his professional career in 1999 when he joined Infineon Technologies as an EMC expert for automotive devices. Here, he was involved in the development of the IEC 61967 and IEC 62132 standards. In 2005, he moved to the Sales and Marketing organization at Infineon where he was responsible for providing technical support for a key account. During this time, Christoph acquired extensive knowledge of a wide range of automotive applications, although his main areas focus were body and powertrain. In the last three years, he has taken on responsibility for power distribution and now works as a system architect specializing in fail-operational power distribution systems.

Johannes Breitschopf
, Technical Marketing Manager, Europe, Infineon Technologies
Dr. Johannes Breitschopf is part of Technical Marketing Distribution Europe at Infineon Technologies. He holds a Ph. D in nuclear particle physics and has worked in the semiconductor industry for14 years. He started his professional career as a product test engineer for memory products and went on to work as an application engineer for automotive motor control solutions. In 2013, he joined the Distribution Marketing Group, where he is responsible for providing technical consulting on automotive and industrial products.