User demands are rising and engineers need to respond quickly to secure their electronics a place on the consumer market. Designing a smart speaker is a complex task bearing many challenges, but with the right partner, it opens many new unexplored opportunities simultaneously. The latest sensor products can add new functionalities such as vital sensing, presence detection enabled by radar, turning the smart speaker into an energy-saving device. Advanced connectivity Matter and Thread protocols makes smart speaker a more interoperable hub of the future's smart home. Join us on this webinar and explore the possibilities for the next generation of smart speakers on the market.
---
Originally presented:
July 14, 2022
Presented by: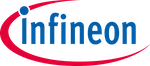 Overview
Once a novelty in households, smart speakers are more and more becoming a norm. With this rapid adoption, user expectations are rising, and the frustration with devices not understanding or hearing commands in various situations - whispers, cross the room leads to lower usage rates and growth below its full potential. Components such as MEMS microphones, touch controllers, and new technologies such as radar sensors are vital to improving the user experience and enabling new features in the smart speaker.
Infineon has long-standing expertise in sensor, connectivity, security and power solutions that fulfill the consumer market requirements in terms of outstanding performance, reliability, and energy efficiency for consumer electronics. We are working closely with our customers and bring extensive microelectronics knowledge and a broad global partnership network that accelerates your time to market.
Key Takeaways
Learn more about smart speaker design trends
Explore enablement of innovative use cases by Infineon's products
Get insights into the new smart speaker evaluation kit and its functionalities
Experience technical deep dives with a focus on future connectivity, vital sensing by 60 GHz radar sensor and more
Speakers

Thomas Kasper
, Senior Manager Application Marketing, Infineon Technologies
Thomas Kasper is the Global Application Marketing Manager for Smart Speakers within the Power & Sensor Systems division of Infineon and is located in Munich, Germany. He holds a master's degree in industrial engineering from the Karlsruhe Institute of Technology and an MBA from INSEAD.

Yanqin Li
, System Application Engineer, Infineon Technologies
Yanqin Li is a system application architect for Smart Speakers within the Power & Sensor Systems division of Infineon. She is located in Munich, Germany. She holds a master's degree in electrical engineering from the Technical University of Munich.