Green hydrogen is produced in a CO2-neutral manner by utilizing electrolysis processes powered by renewable energies such as wind and solar. Power semiconductors make the production of green hydrogen possible. Gain insights into AC- and DC-coupled electrolyzer applications and learn about Infineon's best-in-class semiconductor solutions.
---
Originally presented:
July 21, 2022
Presented by: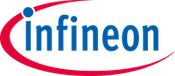 Overview
As a leading manufacturer of power semiconductors for wind power and photovoltaic inverters, Infineon also drives renewable power generation. For the production of green hydrogen, very high direct currents (DC) are required in the electrolysis process. The alternating current (AC) supplied by the power grid must first be converted to DC, a process known as rectification or AC-DC conversion. Infineon offers ready-to-use rectifier semiconductor solutions for this purpose.
Infineon provides high-power semiconductors from Infineon for this conversion. Multiple synchronized high-power switches enable high combined system power (> 50 MW). If the electrolysis process is based on electricity from solar panels (which generate DC), only the DC voltage needs to be adjusted. The new thyristor stack design incorporates features necessary for water electrolysis and thus hydrogen production. The stacks are designed as half-bridges and can be used for complete B6C and B12C rectifier circuits. A system power of 10 MW rectifier power can be generated with three half-bridges. With this design, customers do not need to worry about semiconductor and fuse selection as they are already tested and certified.
This webinar will teach why the pre-defined thyristor stack solution is the optimal choice to enter the rectifier market and learn about optimized IGBT power modules for AC- and DC-coupled electrolyzer applications.
Key Takeaways
Gain insights into different use-cases of the production of green hydrogen
Discover Infineon's product offering for green hydrogen production
Explore the advantages of using ready to use thyristor-stack designs for hydrogen generation
Learn about power module solutions for controlling MW DC-coupled electrolyzer applications
Speakers

Markus Hermwille
, Head of Application Management and Marketing, Infineon Technologies AG
Markus Hermwille is Head of Application Management and Marketing for industrial applications with 20 years of experience in the field of power semiconductors and system solutions.

Nils Przybilla
, Product Marketing Engineer, Infineon Technologies Bipolar GmbH
Nils Przybilla has worked as Product Marketing Engineer since 2018 with a focus on business development for high power thyristors and diode discs. He is also oversees emerging markets like hydrogen electrolysis and holds a bachelor's degree in engineering and project management.

Hana Janickova
, Product Management for IHM modules and PrimePACK™ 2,3 kV, Infineon Technologies AG
Hana Janickova has worked in Product Management since 2021 and currently takes care of portfolio high power modules as IHM package group and 2,3 kV PP3+. She also has more than 8 years of production engineering experience in the commoditized automotive business segment.