Heat pumps are at the center of the ongoing transition from fossil fuel to renewable energy-based heating systems to reach the Net Zero Emission target of the Paris Agreement. With its experience in HVAC and air conditioning Infineon focuses on the development of solutions for heat pumps from power control over connectivity to HMI and sensing.
---
Originally presented:
July 7, 2022
Presented by: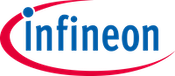 Overview
Up to 60% of the current energy consumption for residential heating in Europe is based on fossil fuels like gas, oil, and coal. The recent and planned change in the regulation of the European Union accelerates the transition from traditional fossil fuel to renewable energy-based heating systems like heat pumps.
An expected increase in annual heat pump sales from 2.17 million units in 2021 to 12.9 million in 2030 shows the market potential and potential for the heating system industry. The need for highly efficient and affordable power components and the requirement for fast-time-to-market leads to new challenges. The broad product portfolio in power electronics, control, and IoT enables Infineon to offer tailored solutions for each subcomponent like compressors, fans, and pumps as well as system solutions for the whole heat pump.
This webinar will introduce the wide range of products and solutions Infineon has to offer for heat pumps. Furthermore, we will show different types of implementation methods for heat pump inverters and a market overview focused on Europe.
Key Takeaways
Examine ongoing trends in the heat pump market
Explore different solution offerings for power control of compressors, fans and pumps, e.g. discrete vs. integrated power solutions
Learn about the integration of the heat pump into smart homes with solutions in connectivity, HMI, security and sensors
Speakers

Dominic Brüllmann
, Global Home Appliance Application Team, Infineon Technologies
Dominic Brüllmann joined Infineon in March 2022 as part of his MBA program at the Collège des Ingénieur in Munich. He holds a Bachelor´s and Master´s degree in Material Science and Engineering from the ETH Zurich and EPFL Lausanne, respectively, is part of the applications team and responsible for heat pump applications.

Dr. Giuseppe de Falco
, Lead System Architect for Home Appliances, Infineon Technologies
Dr. Giuseppe de Falco received t Bachelor´s and Master´s degrees in electronic engineering in 2008 and in 2011, respectively, at the University of Naples. He earned a PhD in 2015, also in Naples. His research activities have been focused on the analysis of reliability of power semiconductor devices operating in avalanche as well as in short circuit conditions. In 2016, De Falco joined Infineon Technologies Austria, working in the role of Technical Marketing for Discrete IGBTs. From 2021 onward he has taken over the role of Lead System Architect for home appliances.