Join automotive industry expert Jeremy Carlson for a presentation and discussion that explores the technologies, market trends and regulations that are pushing the boundaries on today's Advanced Driver Assist Systems (ADAS). From sensors to systems to networks, the proliferation of ADAS in vehicles today is setting the stage for an evolution of automotive technology culminating in the first commercially available self-driving car.
---
Time:
10 AM EDT (7 AM PDT /
4:00 PM CEST)
Presented by: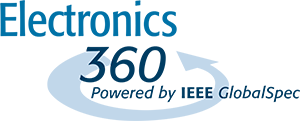 Overview
Automated, autonomous or self-driving cars are no longer the stuff of science fiction as several states have passed laws allowing the testing of driverless cars on public roads. But while the appearance of autonomous cars on the market is still years away, the technology and regulations paving the way are progressing at a rapid pace. From vehicle-to-vehicle-to-infrastructure (V2V2I) communications to collision avoidance systems, the auto industry is accelerating the introduction of technically sophisticated driver assistance and active safety systems. Join IHS Senior Automotive Analyst Jeremy Carlson as he discusses current and next-generation of ADAS and the hardware and software technology that make these systems possible. In addition, Jeremy will touch on the regulatory environment in both the USA and Europe, including a review of emerging V2V regulations from the U.S. National Highway Traffic Safety Administration. Whether your company is a component or subsystem manufacturer, tier-1 supplier or auto maker, you'll gain insight into the trends that impact your business and that are shaping the future of the auto industry. The presentations will be followed by a live audience discussion led by Moderator Bruce Rayner, editorial director of Electronics360. The discussion offers an opportunity for the audience to engage directly with the presenter. Please join us live for this important and timely webinar.
Key Takeaways
Hear about the market opportunities for new and potentially disruptive products and applications in the ADAS market.
Learn about the latest hardware and software technologies, including vehicle-to-vehicle communication systems.
Gain insight into the business strategies of leading players across the ADAS supply chain and identify opportunities for your company.
Speaker

Jeremy Carlson
, Senior Analyst, Advanced Driver Assist Systems, Automotive, IHS
Jeremy Carlson joined IHS in 2008 where he is responsible for the research and analysis of the Advanced Driver Assistance Systems (ADAS) global market. In his five years at IHS, Jeremy has made significant contributions to the coverage of the industry and works with automotive companies across the supply chain who look to him for in-depth analysis and insights.