Agenda
**Subject to change prior to show date
11:30 AM - 6:00 PM EDT (8:30 AM - 3:00 PM PDT)
Quality, Test & Measurement Open
Visit the many booths in the Exhibit Hall, chat with booth representatives, learn about new products, and more.
Visit the Networking Lounge and interact with other event attendees.
Visit the Resource Center and download all materials of interest.
12:00 PM - 1:00 PM EDT (9:00 AM - 10:00 AM PDT)
Time:
12 PM EDT (9 AM PDT)
Overview
From signal switching and coherent modulation to frequency analysis and laser triangulation, new technologies are expanding the boundaries of quality, test and measurement.
Learn More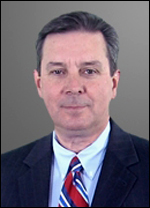 Time:
12 PM EDT (9 AM PDT)
Overview
Serial communications in fiber breaks the 100 Gb/s barrier with coherent modulation, but you now need constellation diagrams, Q plots and polarization analysis to understand signal quality. Optametra's solutions paired with real-time scopes enable comprehensive analysis and data presentation, so you're no longer in the dark.
Learn More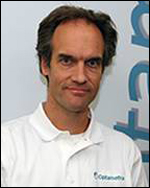 1:00 PM - 1:30 PM EDT (10:00 AM - 10:30 AM PDT)
Time:
1 PM EDT (10 AM PDT)
Overview
"How to Design and Test Your Product for Export" Hosted by Dan Beeler, IPS Technician, Interpower Corporation
1:30 PM - 2:30 PM EDT (10:30 AM - 11:30 AM PDT)
Time:
1 PM EDT (10 AM PDT)
Overview
Signal switching for test is often left to the last portion of planning and design. This can create problems in that switching affects measurement accuracy, repeatability, and useable life of the system. This presentation will discuss the switching questions to ask when designing a system. Diagnostics will be discussed as a method of ensuring accuracy.
Learn More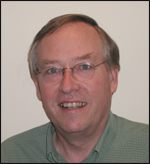 Bob Stasonis
, Americas/Asia Sales & Marketing Director, Pickering Interfaces
Time:
1 PM EDT (10 AM PDT)
Overview
The power grid is controlled by detecting the frequency of the power signal. The ability to quickly detect changes in this signal improves power regulation and is useful to end users who want to save data before the loss of power.
Learn More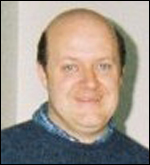 3:00 PM - 4:00 PM EDT (12:00 PM - 1:00 PM PDT)
Time:
3 PM EDT (12 PM PDT)
Overview
Because many fabrication processes require accurate thickness control, traditional sensor applications are giving way to laser displacement sensors – especially as they go down in price and up in accuracy. In this presentation, attendees will gain a better understanding of the applications, as well as pitfalls, for this relatively new class of sensors.
Learn More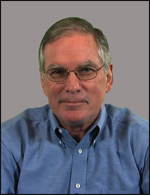 Don Welch
, Director of New Business Development, MTI Instruments
4:00 PM - 6:00 PM EDT (1:00 PM - 3:00 PM PDT)
Interact with Attendees and Exhibitors in the Exhibit Hall and Networking Lounge.
Presentations available On-Demand.