This TI Design webinar demonstrates an efficient, high-power step-down LED driver with strobe & synchronization. Ideal for building automation systems and fire alarms, this reference design satisfies design requirements in many 12 volt systems.
---
Time:
10 AM EST (7 AM PST)
Presented by: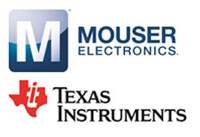 Overview
Step-down LED drivers are not as common as step-up or boost drivers in the semiconductor market. But industrial building automation systems often require a simple, high-power, high-efficiency LED driver. It must operate from a quasi-regulated 12 volt input and strobe an LED at a current high enough to generate the required light output, presenting a challenge to the designer.
TI Design's PMP9762 reference design offers an ideal solution to this problem. Its 85% efficient design drives a single LED at up to 3A, operating from 4 to 17 volts. PMP9762 supports direct and simple synchronization between all of a building's fire alarms, as well as analog and PWM dimming.
This webinar explains TI Design's PMP9762 reference design and how it can be used to satisfy design requirements in many 12 volt nominal systems.
Key Take-Aways
Learn how to use a buck converter as an LED driver
Understand the design and limits of the reference design PMP9762
Understand general fire alarm requirements and how PMP9762 fulfills them
Understand the difference between analog and PWM dimming
Speaker

Chris Glaser
, Applications Engineer Low-Power DC/DC, Texas Instruments
Chris Glaser is an applications engineer and Member of the Group Technical Staff for TI's Low Power DC/DC group. In this role, he supports customers, designs evaluation modules (EVMs), writes application notes, trains field engineers and customers, and generates technical collateral to make TI parts easier to use. He received his BSEE from Texas A&M, College Station, Texas.