Agenda
**Subject to change prior to show date
11:30 AM - 6:00 PM EDT (8:30 AM - 3:00 PM PDT)
Plant & Facilities Engineering Open
Visit the many booths in the Exhibit Hall, chat with booth representatives, learn about new products, and more.
Visit the Networking Lounge and interact with other event attendees.
Visit the Resource Center and download all materials of interest.
12:00 PM - 1:00 PM EDT (9:00 AM - 10:00 AM PDT)
Time:
12 PM EDT (9 AM PDT)
Overview
These are exciting times for plant and facility managers across the manufacturing and processing spectrum. The opportunity for dramatic and beneficial improvement in terms of production, operating costs, and emissions has never been greater, thanks to an abundance of "game-changing technologies."
Learn More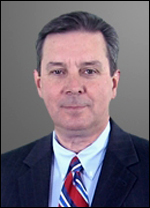 Time:
12 PM EDT (9 AM PDT)
Overview
There is a lot of talk about cleaner, greener, more efficient energy production solutions someday, but there are existing technologies that will reward you with immediate reduction in your energy costs without costly retrofitting. Alan Bandes of UE Systems will demonstrate why ultrasound analysis technology is a smart choice for your facility's bottom line... this year!
Learn More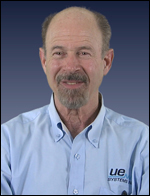 Alan Bandes
, Vice President of Marketing, UE Systems, Inc.
1:30 PM - 2:30 PM EDT (10:30 AM - 11:30 AM PDT)
Time:
1 PM EDT (10 AM PDT)
Overview
Manufacturers who are required to comply with air emission regulations for volatile organic compounds and hazardous air pollutants are accustomed to the high cost of compliance. However, new technologies and proven techniques are available to lessen the capital costs and operating expenses associated with these air pollution control systems. Learn more.
Learn More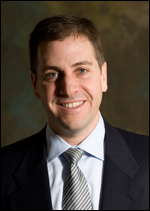 Time:
1 PM EDT (10 AM PDT)
Overview
A green data center (GDC) can offer real benefits to your organization aside from improving the planet. You can expect a GDC initiative to efficiently consolidate IT equipment while reducing equipment power and cooling requirements; minimize overall operating and energy costs; and reduce your plant's carbon footprint.
Learn More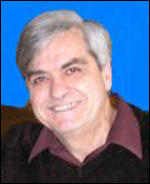 3:00 PM - 4:00 PM EDT (12:00 PM - 1:00 PM PDT)
Time:
3 PM EDT (12 PM PDT)
Overview
In this presentation, attendees will gain a basic understanding of predictive maintenance (PdM) philosophy, review common PdM technologies, and examine typical PdM application areas. Most important, attendees will discover how to improve equipment reliability without expensive technology. Learn more.
Learn More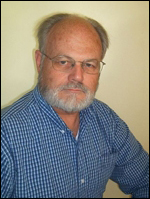 Jim Taylor
, Director of Operations, Machinery Management Solutions
Time:
3 PM EDT (12 PM PDT)
Overview
Empower your EAM/CMMS software system to drive efficient and effective asset management operations and permanently lower the maintenance cost foundation. Learn more.
Learn More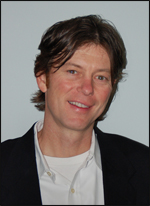 Tracy Smith
, Managing Partner, Stratum Consulting Partners
4:00 PM - 6:00 PM EDT (1:00 PM - 3:00 PM PDT)
Interact with Attendees and Exhibitors in the Exhibit Hall and Networking Lounge.
Presentations available On-Demand.