Regardless of discipline, application, or instrument architecture, precision high voltage is required to successfully convert molecular mass to a gas-ion state. This presentation explains the critical role high voltage plays in all phases of mass spectrometry — from acceleration, separation, and detection to measurement and analysis. Attendees will learn how precision high voltage power ensures high-accuracy, high-resolution sample analyses.
---
Time:
12 PM EDT (9 AM PDT)
Presented by: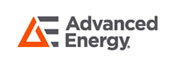 Overview
In mass spectrometry, high-accuracy, high-resolution sample analysis correlates closely with high-performance high voltage. High voltage not only plays a critical role in the ion creation and acceleration phase, but all the way through separation, detection, measurement, and analysis. Performance failure at any phase could jeopardize the entire sample run.
This presentation covers mission-critical high voltage for mass spectrometry systems. Attendees will review high voltage fundamentals and learn why careful consideration of the internal high voltage source ensures electrical system integrity. The presentation will also explain how to significantly improve accuracy and resolution by correctly matching a high voltage system with the task at hand.
Key Take-Aways
Learn how different tool architectures can be optimized with the right high voltage power supplies and amplifiers
Understand the importance of high voltage power supply integration to all system elements
Discover which key specifications in high voltage translate to higher performance, higher accuracy, and higher resolution
Speaker

James Morrison
, Director of High Voltage Product Marketing
James Morrison is director of high voltage product marketing at Advanced Energy Industries, Inc. Previously, he was co-founder and CEO of UltraVolt, Inc., which Advanced Energy acquired in August 2014. Morrison has 30 years of expertise in high voltage power supply design and manufacturing. In his current role, he works to ensure AE's high voltage products and specifications meet the rigorous requirements of customers' mission-critical technologies.