Solutions to industrial X-ray challenges often lie in the high voltage component. Learn how precision high voltage power, as well as overall system design and operational considerations, can greatly improve high voltage power quality and reliability to produce optimal X-ray results.
---
Time:
12 PM EDT (9 AM PDT)
Presented by: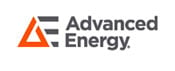 Overview
The quality and performance of your system is only as good as its internal components - particularly when it comes to high voltage. Proper specification, selection, and integration of the high voltage X-ray source & detector determine power quality and reliability, and correlate closely with more stable and accurate X-ray production and sample data. If you are experiencing challenges in your industrial X-ray applications, careful consideration of the internal high voltage source may offer a simple solution.
From a world leader in precision power conversion, this engineer-to-engineer presentation covers the fundamentals of high voltage power and details how key performance elements affect X-ray generation and detection accuracy in different processes. Attendees will receive expert tips on optimal set-up and operating principles as well as guidance on selecting the right high voltage for the desired results.
Key Take-Aways
Learn the primary parts of a typical X-ray source and the primary parts of a typical X-ray high voltage power supply
Understand how and why specific parameters of high voltage impact performance and reliability
Discover the importance of high voltage power supply integration to all system elements
Learn how specific set-up and operational considerations can help overcome less-optimal process effects, particularly in sensitive X-ray equipment and in mission-critical applications
Speaker

James Morrison
, Director of High Voltage Product Marketing, Advanced Energy Industries, Inc.
James Morrison is director of high voltage product marketing at Advanced Energy Industries, Inc. Previously, he was co-founder and CEO of UltraVolt, Inc., which Advanced Energy acquired in 2014. Mr. Morrison has more than 30 years of expertise in high voltage power supply design and manufacturing for applications from scientific analysis and x-ray to intense pulsed lasers, mass spectrometry, nanotechnology, and aerospace.