Come learn about the newest diesel oil specification. Phillips 66 Lubricants will explain essential elements of the new categories and explore the most important details – all to make sure you are ready for the first licensing on December 1, 2016.
---
Time:
1 PM EDT (10 AM PDT)
Presented by:

Overview
With the new generation of engine oils near market distribution, it's getting close to decision time for operations that rely on these oils to enhance their business. While change can be uncomfortable, you don't have to go through it alone. For the past four years, Phillips 66 has been preparing for the latest category upgrade. Attendees of this presentation will learn how the Phillips 66 line of CK-4 and FA-4 oils surpass the new lubricant standard.
All of our oils in the API CK-4 and FA-4 categories meet or exceed standard industry requirements and have proven to enhance wear protection and minimize emissions, while specific viscosity grades have been shown to maximize fuel economy. The formulations have gone through industry standard bench tests as well as engine test stands, with the final proof of performance resulting from field tests on more than 320 trucks collectively accumulating 57,000,000 miles.
Key Take-Aways
Understand how the newest diesel oil specification may benefit your fleet
Preview the expanded CK-4 & FA-4 product line from Phillips 66
Learn how the new CK-4 & FA-4 oils from Phillips 66 outperform CJ-4 oils
Learn how to make a smooth transition to the new oils
Speakers
Dave Taber
, Senior Scientist, Phillips 66 Lubricants
Dave Taber is Senior Scientist, Phillips 66 Lubricants. Currently in charge of formulating heavy duty diesel engine oils, Taber began his career 33 years ago and has worked in various positions in the lubricants business including lubrication engineer, automotive OEM liaison, and technical coordinator.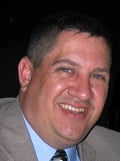 Tony Negri
, HDEO Product Manager, Phillips 66 Lubricants
Tony Negri is HDEO Product Manager, Phillips 66 Lubricants. He leads the diesel engine oil strategy, direction, and product management efforts. Negri has 25 years of experience in lubricants having previously worked as a Brand Director, Technical Specialist, and Marketer Sales Representative.