Agenda
**Subject to change prior to show date
11:30 AM - 5:00 PM EDT (8:30 AM - 2:00 PM PDT)
Electronic Components & Product Design Open
Visit the many booths in the Exhibit Hall, chat with booth representatives, learn about new products, and more.
Visit the Networking Lounge and interact with other event attendees.
Visit the Resource Center and download all materials of interest.
12:00 PM - 12:30 PM EDT (9:00 AM - 9:30 AM PDT)
Time:
12 PM EDT (9 AM PDT)
Overview
As consumer adoption rates for 3D display technologies increase, manufacturers of 3D active-shutter glasses face the continual challenge of developing high-quality glasses at costs consumers are willing to accept. Reducing physical size, lowering power consumption, and developing true universal operation have also become critical considerations for manufacturers vying for a piece of this market. Moving from the discrete or ASIC-based solutions of today to more flexible system-on-chip solutions now being offered, may be the answer.
Learn More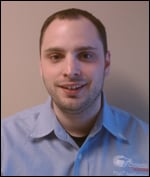 12:30 PM - 1:15 PM EDT (9:30 AM - 10:15 AM PDT)
Time:
12 PM EDT (9 AM PDT)
Overview
This tutorial discusses analog-to-digital converter (ADC)specifications such as noise, ENOB and effective resolution. These specifications are critical to determining the error budget in an analog signal chain.
Learn More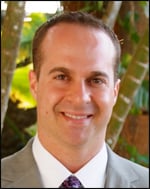 1:15 PM - 2:00 PM EDT (10:15 AM - 11:00 AM PDT)
Time:
1 PM EDT (10 AM PDT)
Overview
It has been projected that the global market for telecommunications products will reach $50 billion by 2015. The growing market for these products has created a need for materials with special properties to meet equipment challenges. This presentation will cover important aspects of materials selection for the design of telecommunications products.
Learn More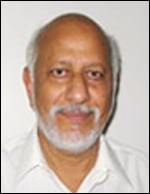 Sitaram Rampalli
, President and Principal Consultant, Polyplast Consultants International, Inc.
2:00 PM - 2:45 PM EDT (11:00 AM - 11:45 AM PDT)
Time:
2 PM EDT (11 AM PDT)
Overview
Recent reports by Boston Consulting Group and others forecast a convergence of Chinese and U.S. net manufacturing costs by 2015. To help companies make better sourcing decisions and suppliers sell more effectively, the Reshoring Initiative provides free software that helps customers calculate the real offshoring impact on their P&L.
Learn More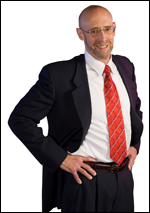 2:45 PM - 5:00 PM EDT (11:45 AM - 2:00 PM PDT)
Interact with Attendees and Exhibitors in the Exhibit Hall and Networking Lounge.
Presentations available On-Demand.