Agenda
**Subject to change prior to show date
11:30 AM - 5:00 PM EDT (8:30 AM - 2:00 PM PDT)
Defense & Security Technology Open
Visit the many booths in the Exhibit Hall, chat with booth representatives, learn about new products, and more.
Visit the Networking Lounge and interact with other event attendees.
Visit the Resource Center and download all materials of interest.
12:00 PM - 12:30 PM EDT (9:00 AM - 9:30 AM PDT)
Time:
12 PM EDT (9 AM PDT)
Overview
Avionics platforms are constantly being upgraded, or new ones developed, with the intent of increasing the functionality and capability of aircraft. These pressures have driven advancements in ruggedized small form factor boards and systems designed for avionics applications. This presentation will describe these advances and how systems designers can take advantage of them.
Learn More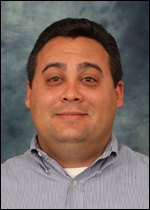 Sean Sleicher
, Marketing Manager - Databus Products, Data Device Corporation
12:30 PM - 1:00 PM EDT (9:30 AM - 10:00 AM PDT)
Time:
12 PM EDT (9 AM PDT)
Overview
Military organizations worldwide are working to integrate video input devices on all types of manned and unmanned platforms to gain the best possible view of the field of engagement. These video input devices, in turn, feed critical information in real time, over a local area network, to warfighters such as vehicle operators, navigators, weapons operators, and commanders. The communications platform increasingly chosen for this task is Gigabit Ethernet.
Learn More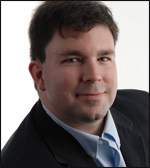 1:00 PM - 1:30 PM EDT (10:00 AM - 10:30 AM PDT)
Time:
1 PM EDT (10 AM PDT)
Overview
Parylene conformal coating is a vapor-deposited material that can enhance the reliability of electronic components and assemblies. Ultra-thin, pinhole-free, with excellent chemical resistance, dielectric barrier properties and UV stability, it can: isolate and protect devices from harsh environemnts; provide thermal and electrical insulation; control metallic whisker growth; stabilize delicate micro/nano structures; provide a biocompatible surface for implantable medical devices; and stabilize/consolidate surfaces by micro-particle immobilization.
Learn More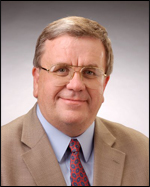 Alan Hardy
, Automotive, Electronics & Military Market Manager, Specialty Coating Systems
1:30 PM - 2:15 PM EDT (10:30 AM - 11:15 AM PDT)
Time:
1 PM EDT (10 AM PDT)
Overview
Military, surveillance and instrumentation systems have special needs for timing and information overlay that are different than those of broadcast systems. These issues are reviewed along with solutions.
Learn More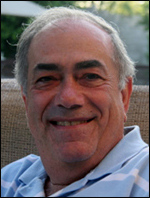 2:15 PM - 5:00 PM EDT (11:15 AM - 2:00 PM PDT)
Interact with Attendees and Exhibitors in the Exhibit Hall and Networking Lounge.
Presentations available On-Demand.