Agenda
**Subject to change prior to show date
11:30 AM - 5:00 PM EDT (8:30 AM - 2:00 PM PDT)
Machine Tools & Metal Working Open
Visit the many booths in the Exhibit Hall, chat with booth representatives, learn about new products, and more.
Visit the Networking Lounge and interact with other event attendees.
Visit the Resource Center and download all materials of interest.
11:45 AM - 12:45 PM EDT (8:45 AM - 9:45 AM PDT)
Time:
11 AM EDT (8 AM PDT /
5:45 PM CEST)
Overview
The objective of every design effort is to achieve efficient fit, form and function. The chief advantage of powder metallurgy in reaching this goal is derived from its economical and efficient shape-forming capabilities. Appreciating the powder metallurgy process and its shape-forming and mechanical performance capabilities opens the door to wide range of successful component design applications.
Learn More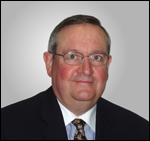 James R. Dale
, Vice President of Member and Industry Relations, Metal Powder Industries Federation
12:45 PM - 1:45 PM EDT (9:45 AM - 10:45 AM PDT)
Time:
12 PM EDT (9 AM PDT /
6:45 PM CEST)
Overview
With the right approach to interoperability, and a communication standard tailored to the environment, the manufacturing technology industry can mirror the success of the information technology industry, where common, open industry standards are used to design hardware and software that enable different manufacturers' products to work with each other. This presentation will explore the ways in which MTConnect, an open, royalty-free communication standard, can bring end-to-end interoperability to the manufacturing environment.
Learn More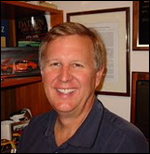 Dave Edstrom
, President and Chairman of the Board, MTConnect Institute
1:45 PM - 2:30 PM EDT (10:45 AM - 11:30 AM PDT)
Time:
1 PM EDT (10 AM PDT /
7:45 PM CEST)
Overview
Medical, aerospace, energy, and electronics markets require tinier, less invasive, and/or space-saving micro devices. The tiniest parts in an assembly are often the ones that enable the device's primary function, but are also the components most likely to pose manufacturing, handling, and assembly challenges. These products require customized, integrated, and automated solutions to ensure their success out of the gate. This pesentation provides an overview of the advances in micro machining and assembly technology relating to these micro devices.
Learn More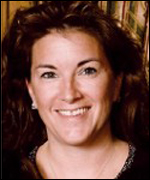 Donna Bibber
, Micro Engineering Expert, Micro Engineering Solutions, LLC
2:30 PM - 3:00 PM EDT (11:30 AM - 12:00 PM PDT)
Time:
2 PM EDT (11 AM PDT /
8:30 PM CEST)
Overview
Waterjet cutting is the world's fastest growing manufacturing technology. Learn about the types of pumps that are at the heart of this technology—how they operate, their relative capabilities and limitations, their range of pressure output and how to select the right pump for your waterjet cutting application.
Learn More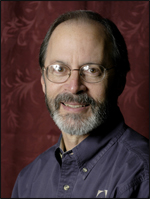 Laird Parry
, Senior Applications Engineer, OMAX Corporation, Kent, WA, USA
3:00 PM - 3:30 PM EDT (12:00 PM - 12:30 PM PDT)
Time:
3 PM EDT (12 PM PDT /
9:00 PM CEST)
Overview
Metal tempering techniques have long been employed to extend the useful life of tools and parts through the realignment of molecular structures. This presentation explains how using ultra-low temperatures in a computer-controlled process can produce dramatic results in abrasive wear resistance, tensile strength and durability. By extending the life of metal tools and parts, the carbon footprint of any business can be reduced.
Learn More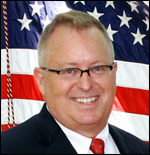 3:30 PM - 5:00 PM EDT (12:30 PM - 2:00 PM PDT)
Interact with Attendees and Exhibitors in the Exhibit Hall and Networking Lounge.
Presentations available On-Demand.