Agenda
**Subject to change prior to show date
11:30 AM - 5:00 PM EDT (8:30 AM - 2:00 PM PDT)
Material Handling & Supply Chain Technology Open
Visit the many booths in the Exhibit Hall, chat with booth representatives, learn about new products, and more.
Visit the Networking Lounge and interact with other event attendees.
Visit the Resource Center and download all materials of interest.
12:00 PM - 1:00 PM EDT (9:00 AM - 10:00 AM PDT)
Time:
12 PM EDT (9 AM PDT)
Overview
Today's "mobile robots" are challenging the conventional paradigms of intra-logistics. Meant to radically improve platform flexibility and resurrect AGV popularity, mobile robots herald a new age of Lean Manufacturing and distribution operations.
Learn More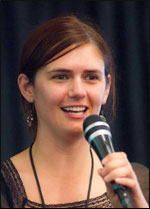 Erin Rapacki
, Product Marketing Manager, Mobile Robots, Adept Technology, Inc
1:00 PM - 2:00 PM EDT (10:00 AM - 11:00 AM PDT)
Time:
1 PM EDT (10 AM PDT)
Overview
What's your slotting strategy? If it's been a while since your last reslotting, your warehouse may be missing out on significant cost savings. This presentation will provide straight talk about the concepts of slotting optimization and discuss the nuts and bolts behind a clear slotting strategy that can increase efficiency, reduce labor costs, and improve warehouse space utilization.
Learn More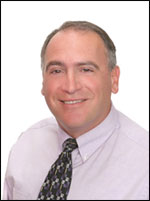 2:00 PM - 3:00 PM EDT (11:00 AM - 12:00 PM PDT)
Time:
2 PM EDT (11 AM PDT)
Overview
Today's DC leaders face relentless pressure to improve supply chain profitability and performance. This session examines the proven value of voice-enabled solutions in gaining workflow efficiencies that boost productivity, accuracy, and safety – helping companies better control operating costs while improving customer service and enabling growth.
Learn More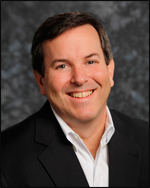 Thomas Murray
, Vice President - Product Management and Marketing, Vocollect (a business unit of Intermec, Inc.)
3:00 PM - 4:00 PM EDT (12:00 PM - 1:00 PM PDT)
Time:
3 PM EDT (12 PM PDT)
Overview
Looking for a material handling solution that's known for its low power consumption? 24-volt DC conveyor systems may be your answer. Attendees of this presentation will learn why this innovative technology is growing at such a rapid pace in the manufacturing, packaging, and warehousing industries.
Learn More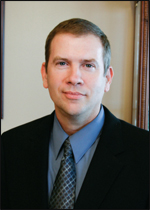 Boyce Bonham
, Director of Integrator Services, Hytrol Conveyor Co., Inc.
4:00 PM - 5:00 PM EDT (1:00 PM - 2:00 PM PDT)
Interact with Attendees and Exhibitors in the Exhibit Hall and Networking Lounge.
Presentations available On-Demand.