Agenda
**Subject to change prior to show date
11:30 AM - 5:00 PM EDT (8:30 AM - 2:00 PM PDT)
Aerospace Technology Open
Visit the many booths in the Exhibit Hall, chat with booth representatives, learn about new products, and more.
Visit the Networking Lounge and interact with other event attendees.
Visit the Resource Center and download all materials of interest.
12:00 PM - 1:00 PM EDT (9:00 AM - 10:00 AM PDT)
Time:
12 PM EDT (9 AM PDT /
6:00 PM CEST)
Overview
New technical standards from SAE International are helping vehicle manufacturers and operators realize great success in two critical areas. One area of concern is the current proliferation of counterfeit parts in the supply chain. The other involves vehicle health management; specifically, the development of integrated systems for monitoring all aspects of vehicle health, including structural, propulsion, and electronics.
Learn More
Presented by:
1:00 PM - 2:00 PM EDT (10:00 AM - 11:00 AM PDT)
Time:
1 PM EDT (10 AM PDT /
7:00 PM CEST)
Overview
Integrated multidisciplinary systems outperform legacy systems, but they are more complex, requiring close cooperation among multiple design disciplines. This presentation addresses the importance of modeling – physical and mathematical – in the multidisciplinary engineering system design process.
Learn More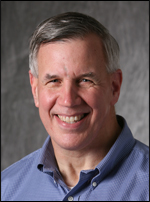 Kevin Craig
, Robert C. Greenheck Chair in Engineering Design and Professor of Mechanical Engineering, College of Engineering, Marquette University
2:00 PM - 3:00 PM EDT (11:00 AM - 12:00 PM PDT)
Time:
2 PM EDT (11 AM PDT /
8:00 PM CEST)
Overview
A new class of antenna technology promises to bring high-speed Internet connectivity to previously underserved land, sea, and airborne locations via satellite. This new antenna technology, combined with the proliferation of "high-throughput" satellites around the globe, will dramatically improve the user connectivity experience on airlines.
Learn More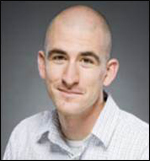 3:00 PM - 4:00 PM EDT (12:00 PM - 1:00 PM PDT)
Time:
3 PM EDT (12 PM PDT /
9:00 PM CEST)
Overview
Speakers from Boeing, Honeywell, and NASA join Granta Design to discuss how they manage and use critical data describing composites, alloys, and other aerospace materials. Learn how these industry leaders are able to capture, analyze, control, and maintain all of their materials information, enabling the creation of fully-traceable design-allowable data.
Learn More
Presented by:
4:00 PM - 5:00 PM EDT (1:00 PM - 2:00 PM PDT)
Interact with Attendees and Exhibitors in the Exhibit Hall and Networking Lounge.
Presentations available On-Demand.