Pressure-sensitive adhesive tapes are often used to attach exterior components in a wide range of automotive applications. This presentation will highlight some of the different tape carrier technologies available, comparing the advantages of each, and how they are best suited to meet the performance requirements of a particular application.
---
Time:
2 PM EDT (11 AM PDT)
Presented by: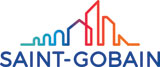 Overview
Double-coated, pressure sensitive adhesive tapes have been used for many years to make permanently bonded assemblies in automotive exterior applications, such as emblems and decals, wheel weights, and body side molding. However, not all applications may have the same performance requirements, and the variety of tape options that are available today can be overwhelming. It can also be a challenge to understand how to compare the different tape technologies, and determine which may be the best fit for your particular application.
In this presentation, attendees will discover the range of tape carrier technologies that are available, including acrylic and polyurethane foam cores. Various standard test procedures will be covered in order to explain the primary advantages for each type of core technology. Finally, the presentation will introduce several examples of exterior bonding applications for the automotive market, and highlight the type of tape technology which typically works well in these kinds of assemblies.
Key Take-Aways
Discover a variety of tape carrier technologies available for permanent automotive exterior bonding applications
Understand the typical methods to compare tape performance, and the advantages of each type of carrier
Learn about some general automotive exterior bonding applications and which type of tape products typically work well in these assemblies
Speakers

Christopher Dickens
, Business Development Manager, Saint Gobain Foams & Tapes
Christopher Dickens is currently a Business Development Manager with Saint-Gobain Performance Plastics Foams & Tapes. He has 8 years of experience working with double-coated adhesive tapes in Technical Service and Product Management roles. Chris holds a B.S. in Mechanical Engineering from the Rensselaer Polytechnic Institute.

Bryan Harrison
, Applications & Technical Manager, Saint Gobain Foams & Tapes
Bryan Harrison has over 20 years of experience in helping worldwide customers make their visions reality using foams for bonding, sealing, and vibration control. He currently manages the Saint-Gobain Foams Application Engineering & Technical Service team for North America. Bryan holds Bachelors of Science degrees in Physics from Siena College and in Electrical Engineering from Clarkson University, as well as an MBA from the College of Saint-Rose.