Agenda
**Subject to change prior to show date
11:30 AM - 5:00 PM EDT (8:30 AM - 2:00 PM PDT)
Solar Energy Open
Visit the many booths in the Exhibit Hall, chat with booth representatives, learn about new products, and more.
Visit the Networking Lounge and interact with other event attendees.
Visit the Resource Center and download all materials of interest.
12:00 PM - 1:00 PM EDT (9:00 AM - 10:00 AM PDT)
Time:
12 PM EDT (9 AM PDT)
Overview
This presentation provides an up-to-date assessment of modifications to North American solar policies and their impact on the timing and shape of future PV investment.
Learn More
Presented by:
1:00 PM - 1:30 PM EDT (10:00 AM - 10:30 AM PDT)
Time:
1 PM EDT (10 AM PDT)
Overview
Solar electric power is a valuable technology providing continuous, reliable and cost-effective power when used in appropriate applications. However, there are fundamental questions to consider when sizing and specifying solar for a remote site. This presentation will present six questions for assessment about the location and equipment to be powered when considering solar for a remote location.
Learn More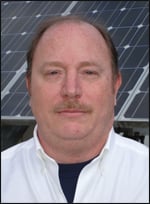 1:30 PM - 2:30 PM EDT (10:30 AM - 11:30 AM PDT)
Time:
1 PM EDT (10 AM PDT)
Overview
Solar energy is poised for unprecedented growth globally, supported by the development of various technologies ranging from photovoltaics (PV) to concentrating photovoltaics (CPV) panels and concentrated solar power (CSP) systems. Tracking systems are needed to increase productivity and reduce power generation costs, thus supporting the world's green initiatives.
Learn More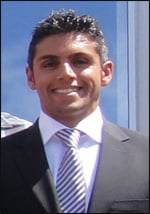 Mahdi Sebti
, Global Segment Manager, Renewable Energy Business Unit, SKF
2:30 PM - 3:00 PM EDT (11:30 AM - 12:00 PM PDT)
Time:
2 PM EDT (11 AM PDT)
Overview
The longevity and reliability of electrical inverters in solar electric systems is highly dependent on the level of protection from harsh environmental factors. This presentation will discuss four key factors that must be considered in the design of enclosures for electrical inverters.
Learn More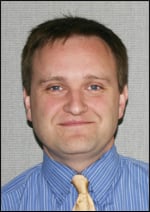 3:00 PM - 3:45 PM EDT (12:00 PM - 12:45 PM PDT)
Time:
3 PM EDT (12 PM PDT)
Overview
Our novel and original technology is based on effective control of electron processes via nanoscale engineering of a three-dimensional potential profile employing quantum dots with built-in charge (Q-BIC). Modeling and experiments show that the Q-BIC design increases solar cell efficiency due to enhanced harvesting of solar radiation and suppression of recombination processes.
Learn More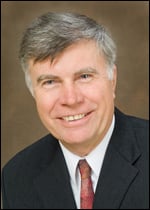 3:45 PM - 5:00 PM EDT (12:45 PM - 2:00 PM PDT)
Interact with Attendees and Exhibitors in the Exhibit Hall and Networking Lounge.
Presentations available On-Demand.